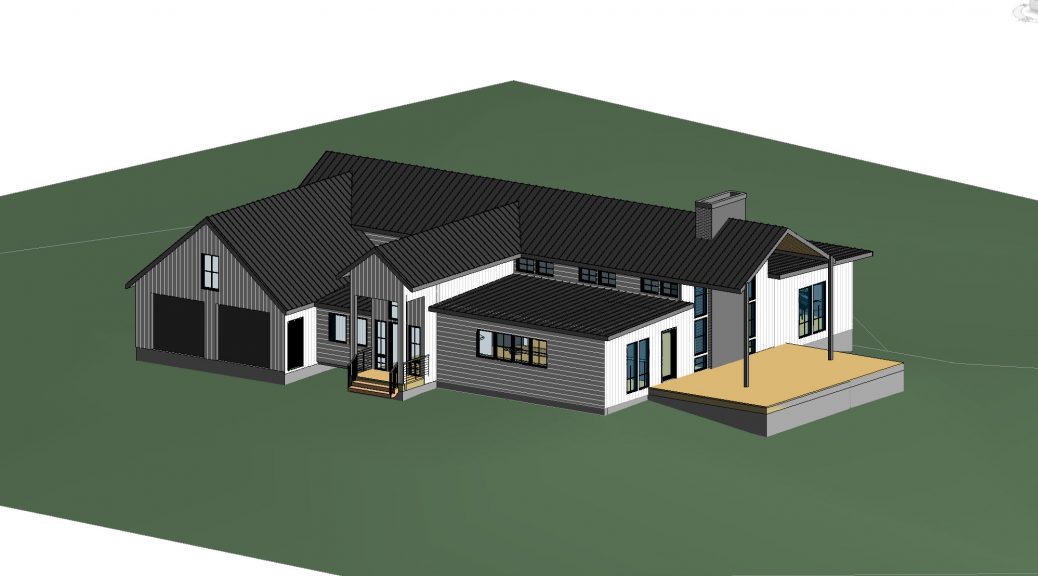 The Evolution of a House Design
The Evolution of a House Design
Chris & I have been working with architects to come up with our final house design. Obviously, we went with the house design that we liked best but also one that fit well with the house. We put a lot of value into the expertise of the architects too. Together we weighed the pros and cons of each design.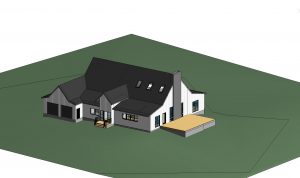 Dutch Hip Roof
This is a very unique design and fit the modern farmhouse feel. We both feel it integrated the garage pretty well. However, we both dislike the skylights versus the window look. I think of skylights in bathrooms, not living rooms. Overall it was Chris's #2 pick and my #3.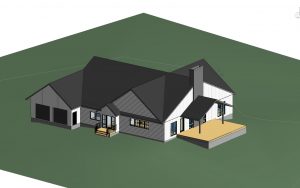 Gable Roof
This house is our least favorite. It is a very traditional looking home. With any other house, it would have been a safe pick. We knew that we had hired excellent architects who could design us a home that was more unique.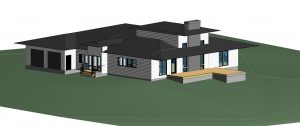 Hip Roof
This design is one that we had requested and explores the prairie-style. It isn't looking quite like the pictures I see on Pinterest. Because of the width of the house, the pitch of the roof is going to be higher than a traditional prairie-style home. Then to bring in the vaulting, which is needed to let light into the middle space, would make the house look even larger. Traditional prairie-style homes are low and blend in with their surroundings. We felt that since the house sits grandly up on a hill, this design was not going to work with this house.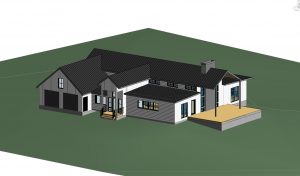 Lofted Gable
After exploring all of the other options, we both came back to the initial concept that the architects designed. IT'S THE ONE WE CHOSE!!! This design helped make the proportions of the house seem intentional. It incorporates the bump-out that we were so puzzled about.
As an initial design, we had a great jumping off point. We knew we needed to work things through with the architects, both interior and exterior. We pictured ourselves pulling into the driveway and walking into that entrance. We pictured ourselves having a drink in front of a fire on that patio. The windows along the loft help to bring light into the dungeon-like center of the house as well as create a modern farmhouse feel. We. Are. Excited!
Next time we'll be sharing the details we added to the house to make it our own!
Till next time…