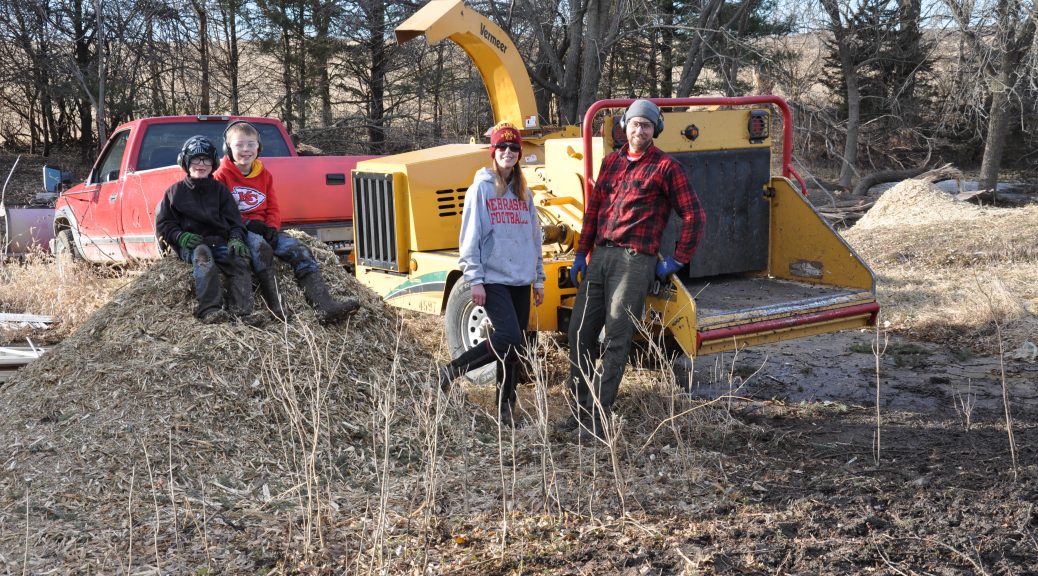 We Love Working Outside So "Mulch"
We Love Working Outside So "Mulch"
Today's post finds us outside once again. Now that the weather has turned drastically cold and it truly feels like winter, it was fun to look back (just a few weeks ago!) at some fun we had working outside.
After getting many of the trees cut down and cleaned up, we still had lots of piles of branches all over the yard. So when the upcoming forecast was 50 degrees on Saturday, we were biting at the bit to rent a chipper. I called over to Blackhawk Rentals in Waterloo.

They had a 6″ chipper available for the weekend. We'd pick it up on Friday evening and return it on Saturday evening. Perfect!!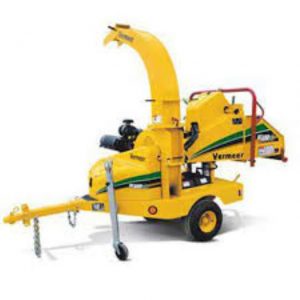 On Friday, I brought our Honda Pilot over to Waterloo to pick up the chipper. It wasn't too big so the Pilot would have no trouble hauling it. When I got there to pick it up, they told me that their 6″ chipper wasn't working so they were giving me the 10″ chipper for the 6″ price. Yes!! Upgrade!!
It seemed like a blessing. Who wouldn't want a bigger chipper than what they'd ordered!?! After getting a quick tutorial, I was hooked up and ready to go. As the Pilot groaned on it's way out of the parking lot, I realized the upgrade was not quite as sweet as I'd thought.
Luckily my aunt lives in Waterloo so I made it there and parked the Pilot. Chris was working at his office in Eldora. He agreed that I shouldn't drive the Pilot home (45 minutes away). So he drove over with his dad's truck to bring home the chipper. In the dark, we got the chipper hooked up to the truck. We had to get creative to get the chipper off the Pilot because it was sitting so low. But after about an hour, we were headed home.
The Next Morning
We were up early and ready to get to work. Here's the 10″ chipper as we got to work! Since we didn't want our boys near the working chipper, Chris manned it most of the day.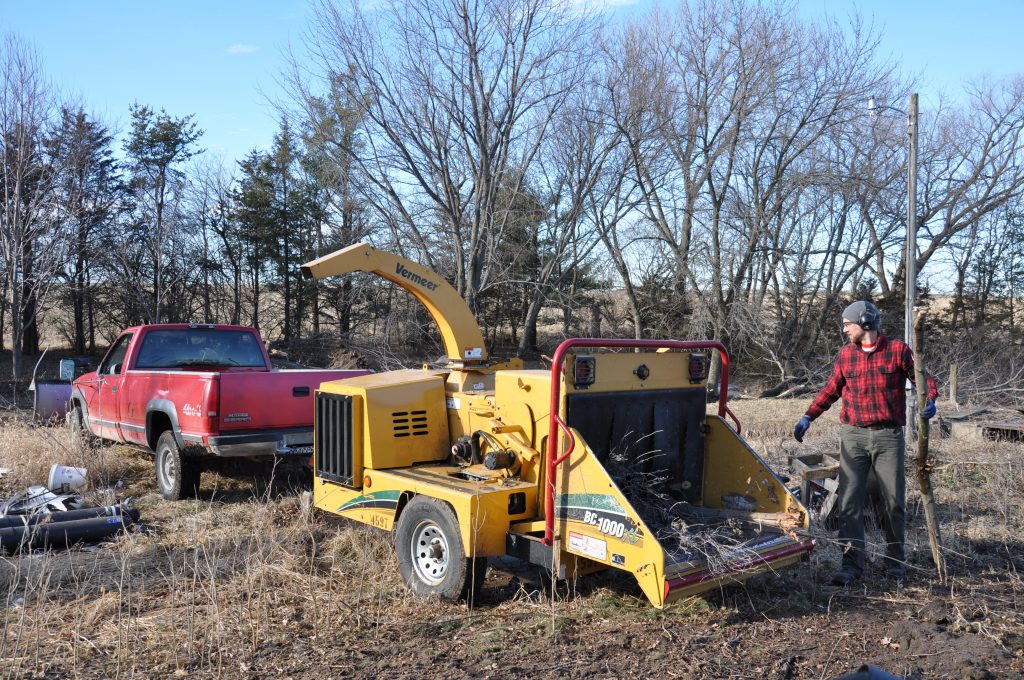 We started with the first two piles…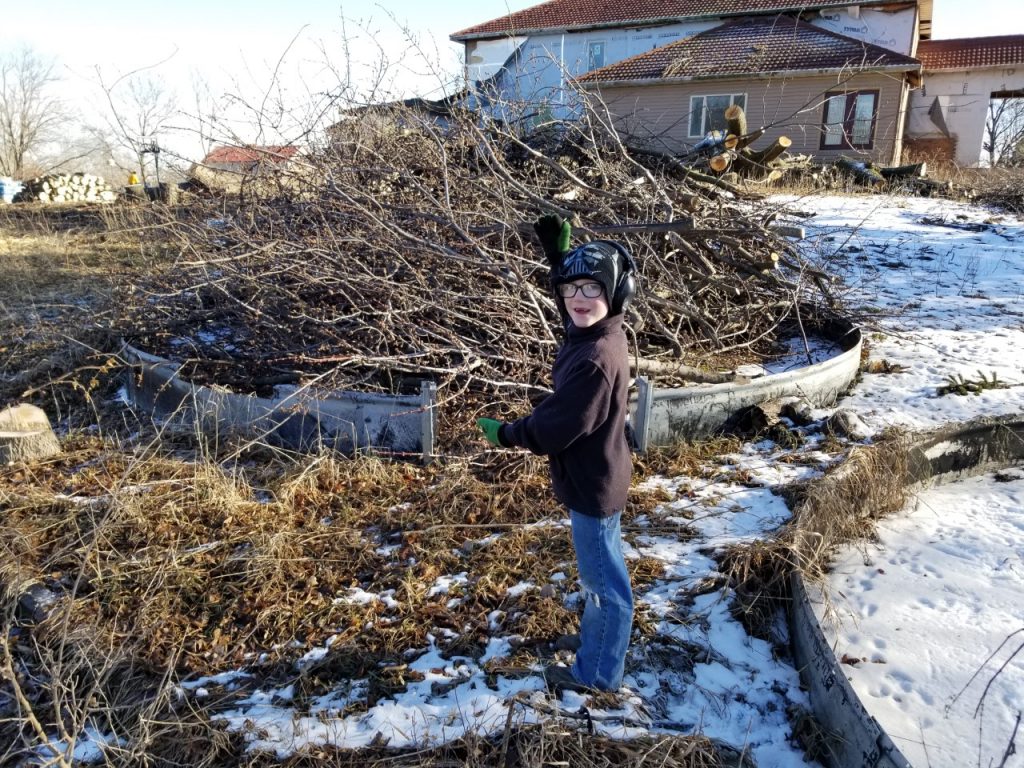 And soon the first one was gone! (And the 2nd soon followed!)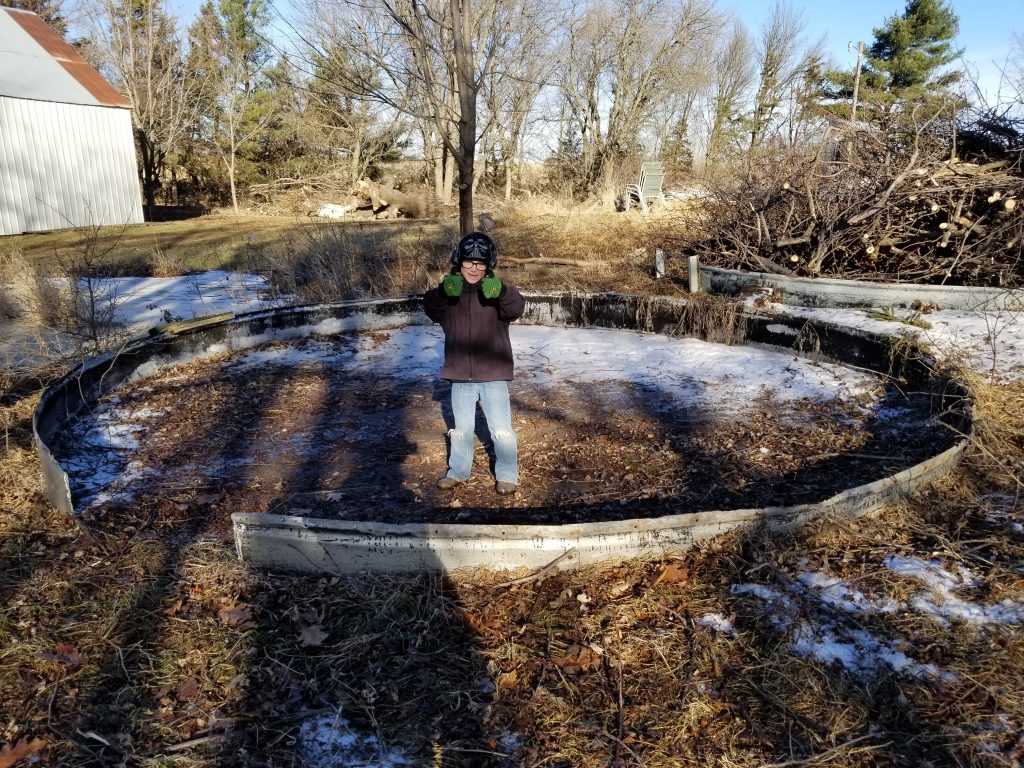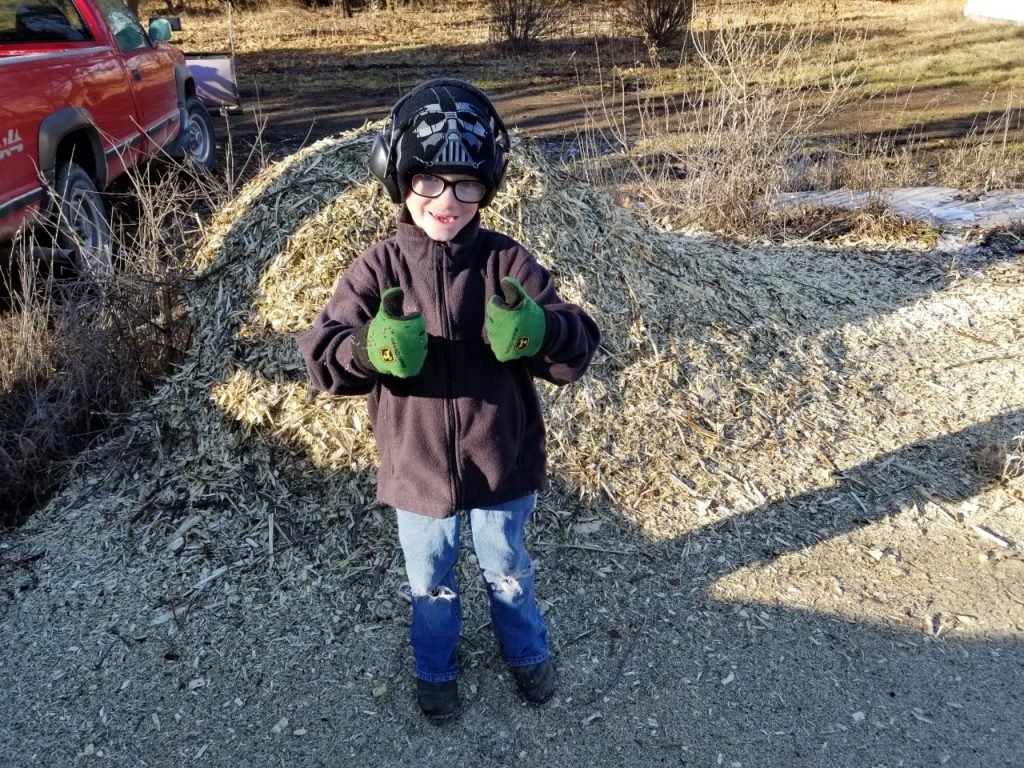 On to the next pile!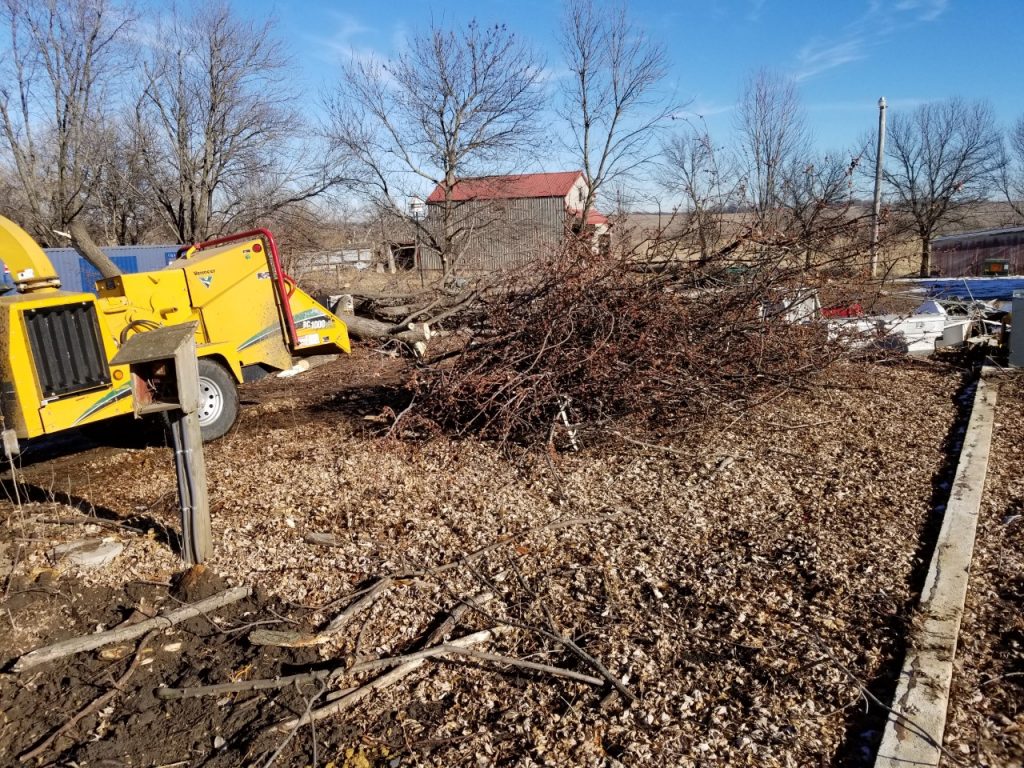 Lunchtime!  ***Selfie Alert***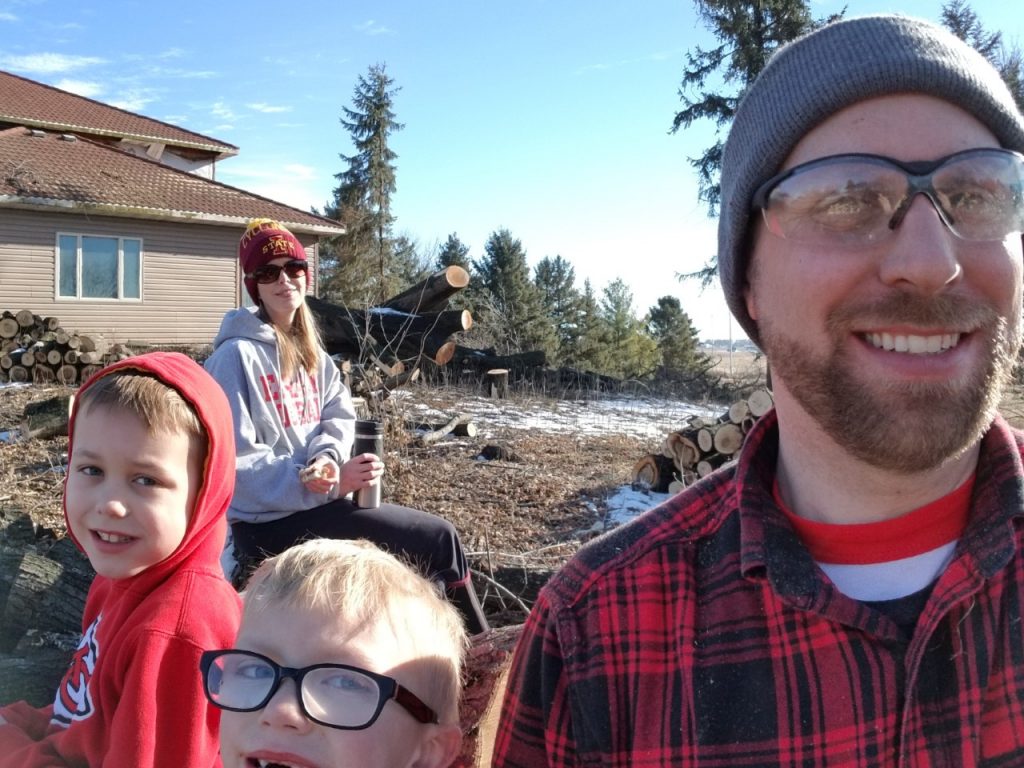 After lunch, we were losing steam. We had one more big pile left. The weather was beautiful!!! But with the warm weather brought lots of mud. After considering quitting, we literally plodded forward to get it done!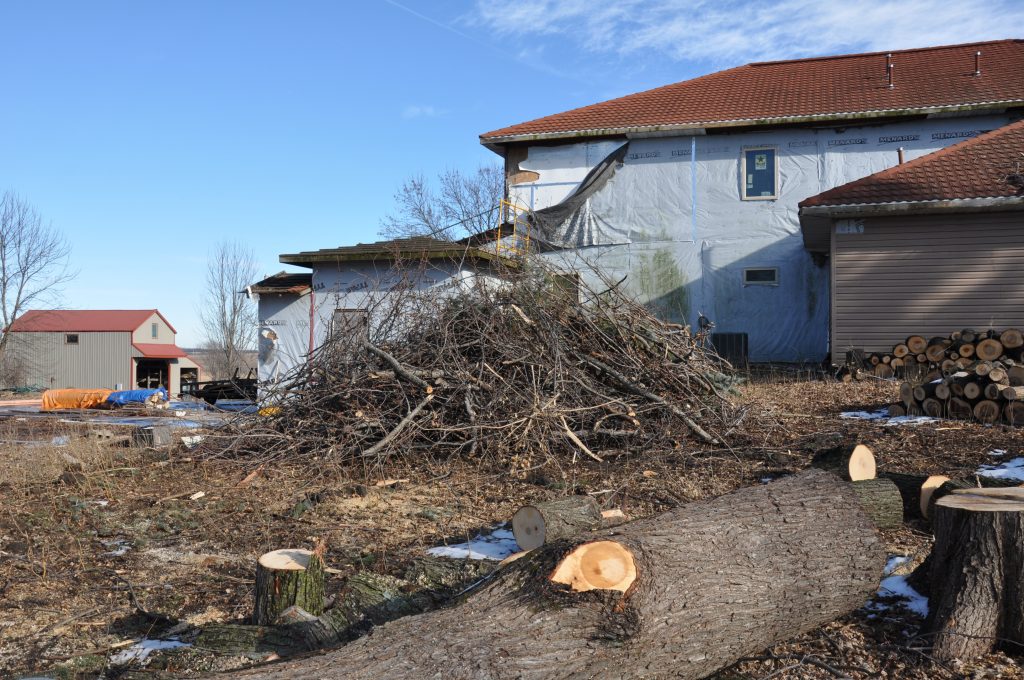 We had a good system going. I pulled a few branches from the pile and the boys dragged them to Chris at the chipper.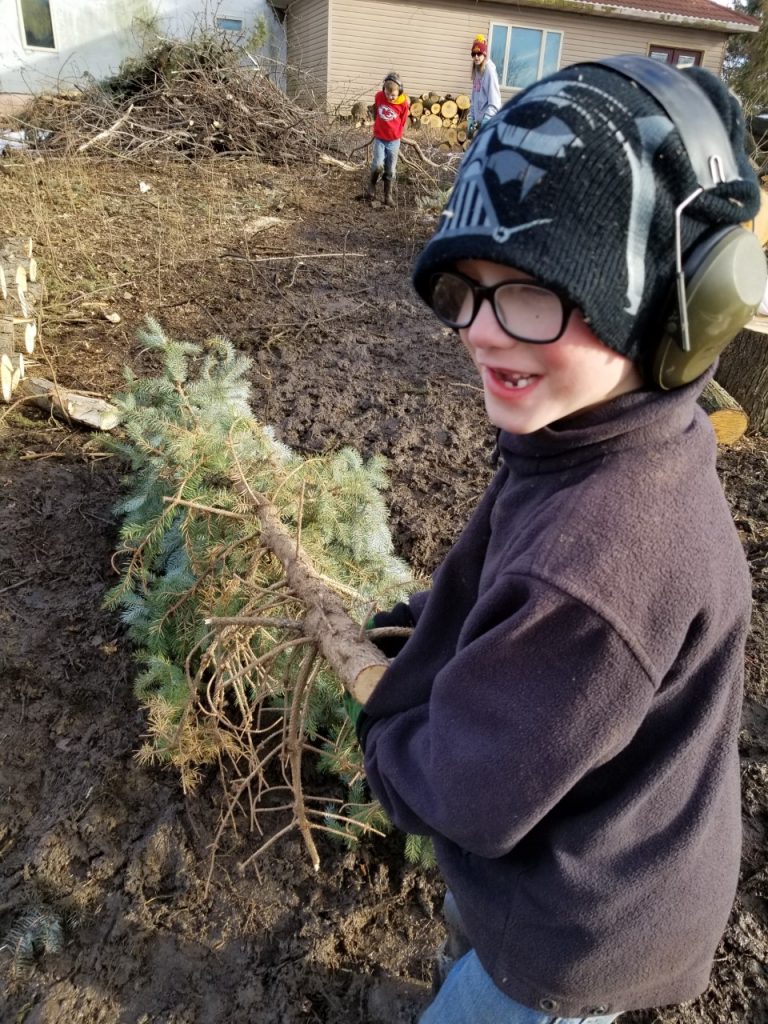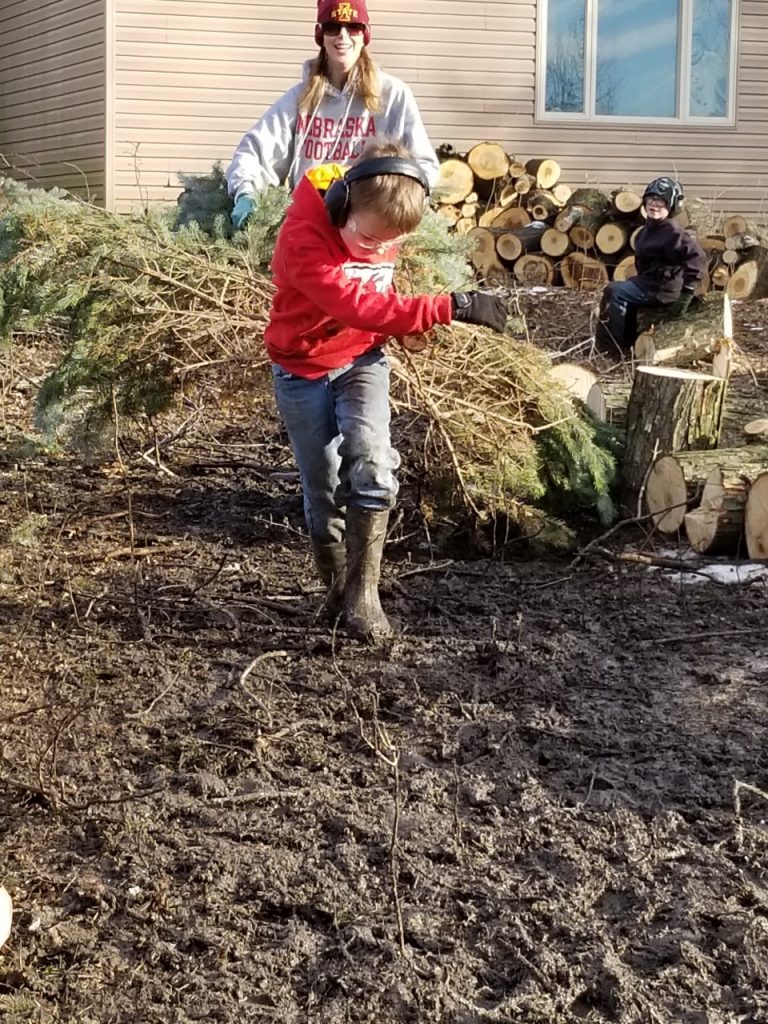 But the mud!! It sure made things more difficult.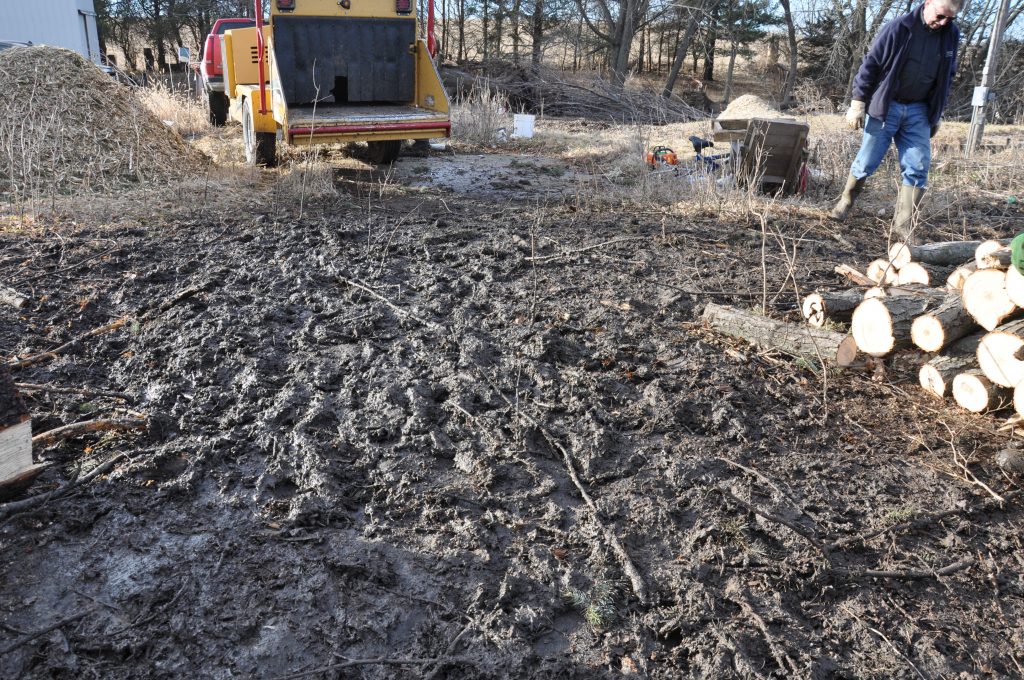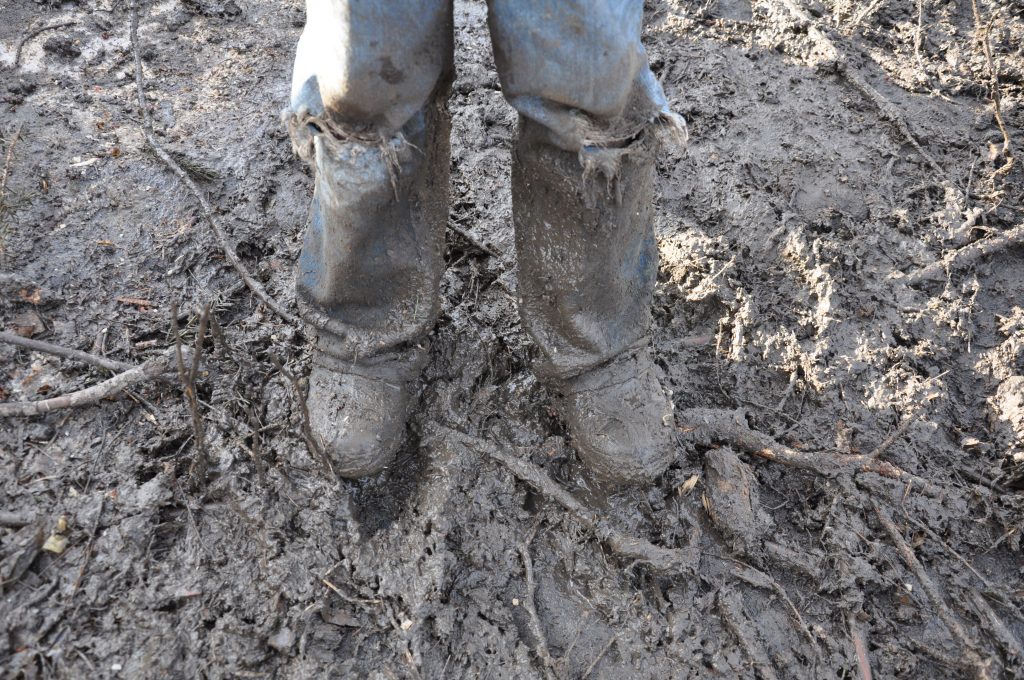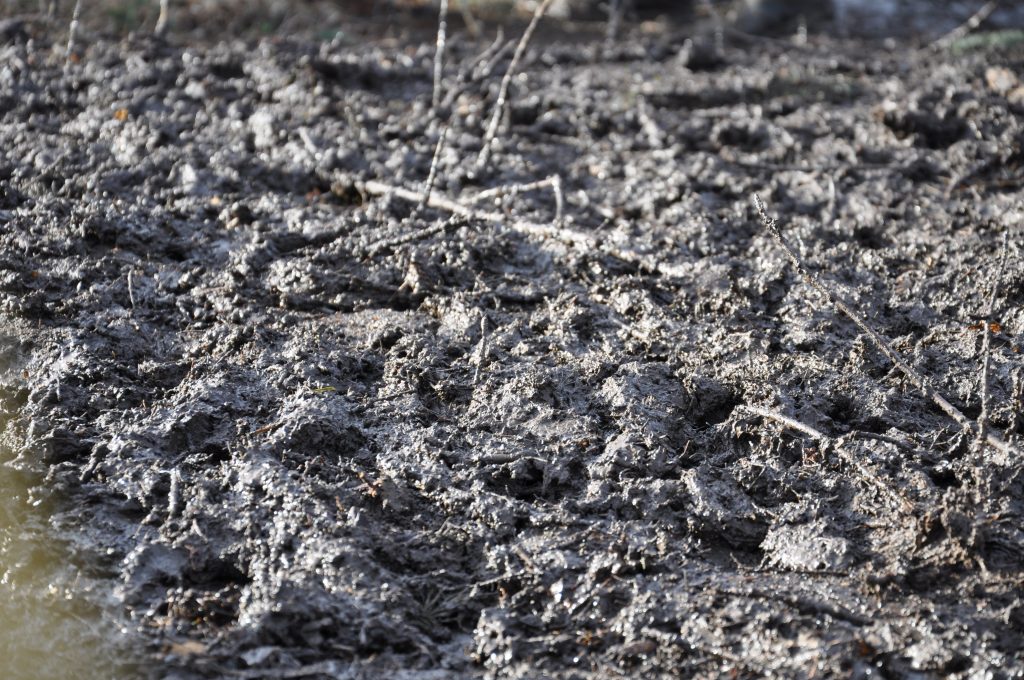 Just when we hit a wall and didn't think we'd be able to finish, Grandpa Wieting showed up to help. Thanks Grandpa!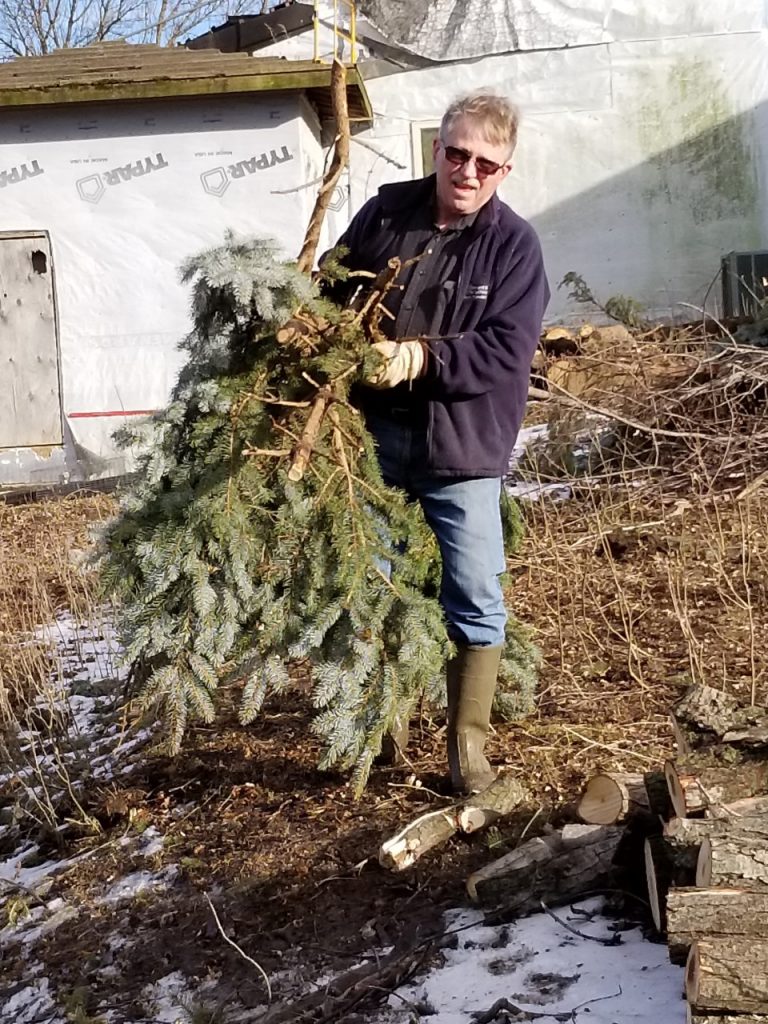 We got it done!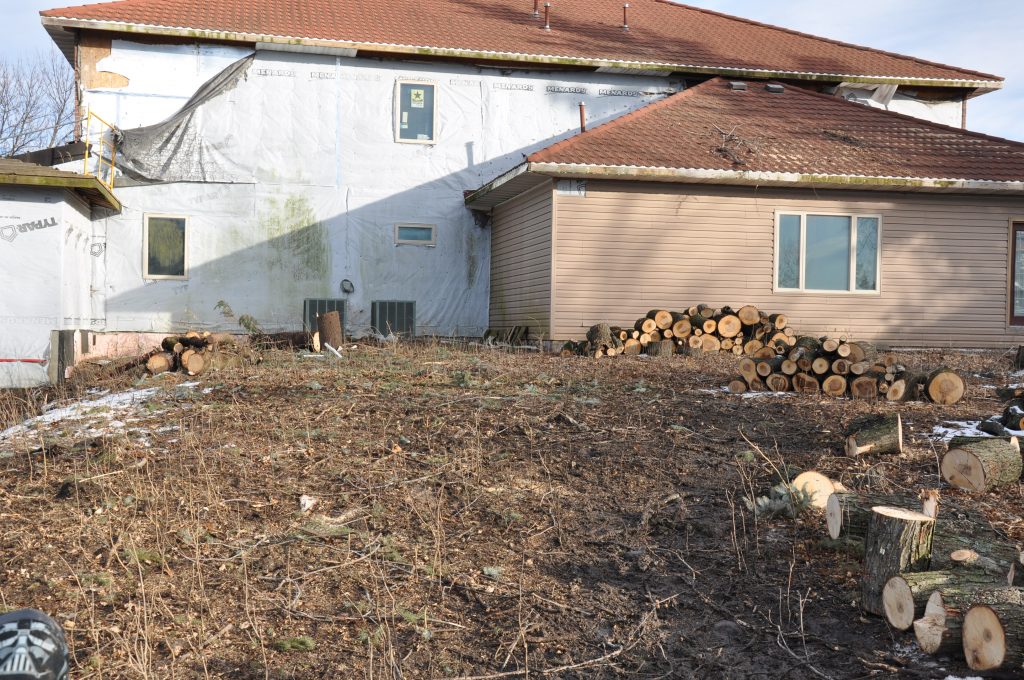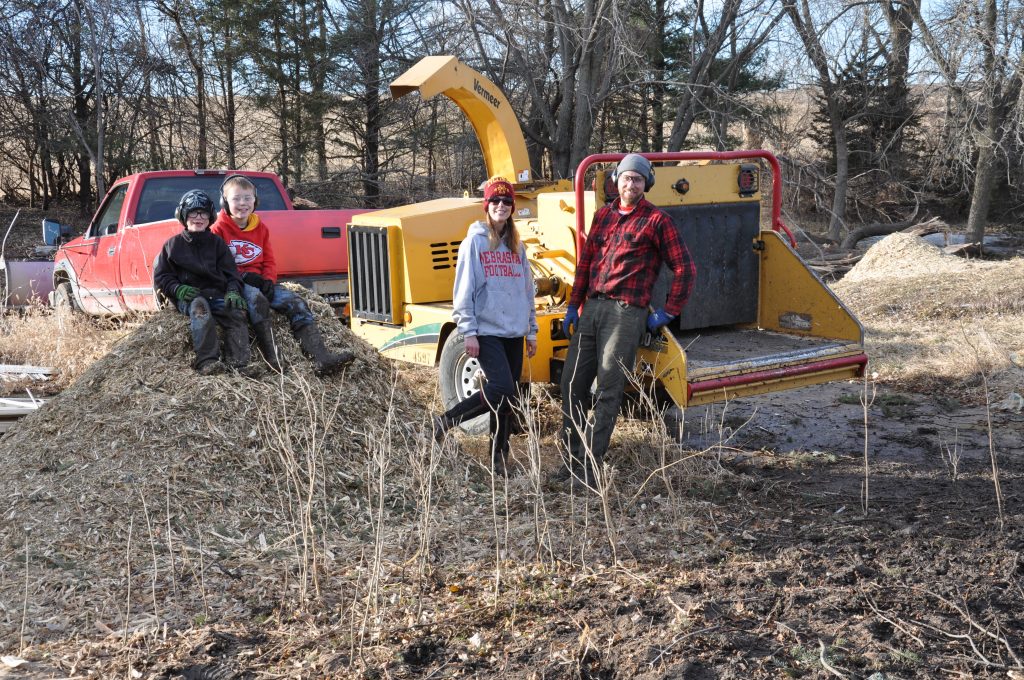 We're all smiles now. The job is done. But the real question is…How sore were we the following day?
Till next time…