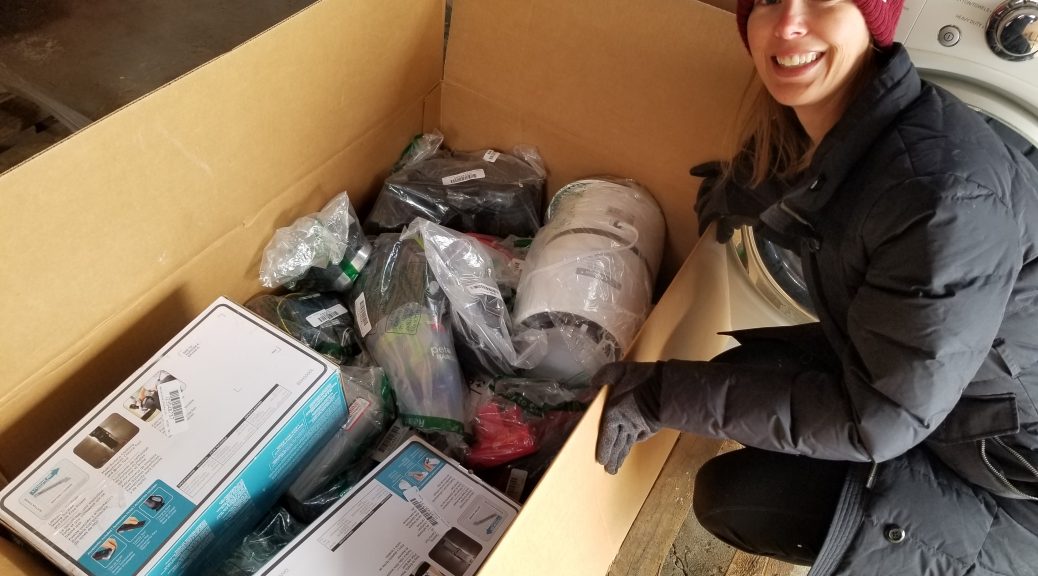 Liquidations…Deal or No Deal?
Liquidations…Deal or No Deal?
Now that the design phase of our house remodel is finished, we are starting to think about supplies, fixtures, and design elements. Anyone who has built or remodeled a space knows that the amount of decisions can be exhausting. With the square footage in this house, we know we need to be very mindful of the budget. I am going to work extra hard to be sure that the whole project comes in on budget (or even under)! So when a video about liquidations came across my YouTube feed, I had to click on it.
Here's a little rundown on liquidations….
First off, 25 to 30% of online purchases are returned. They get returned for many different reasons, including getting the wrong size, item isn't like the picture showed, item doesn't work, etc. So if there is anything wrong with the item or even if it is not properly repackaged, it likely gets tossed into a bin that gets sold to a liquidation site.
After I saw this, the wheels started turning in my head! Could we save money on our house remodel by buying liquidations? Looking on a liquidation website, I saw vanities, lighting fixtures, plumbing fixtures, and lots of other items we'll be needing.
Of course, many questions came to mind…
Would all the items be damaged?

How much could I get a "box" for?

Was it all going to be crap?

Could we fix the items and use them for the house remodel?
We decided to give it a try. Chris and I scoured the liquidation auctions. They came from companies like Build.com, Amazon, Home Depot, and Wayfair. There were auctions ranging from 1 box all the way up to 8 pallets with bathroom vanities, shower doors, and toilets. Although those are things  we'll be needing, we wanted to try something on the smaller end that would help to answer all our questions and figure out if it was truly a budget-saver.
Here's the "box" we bid on: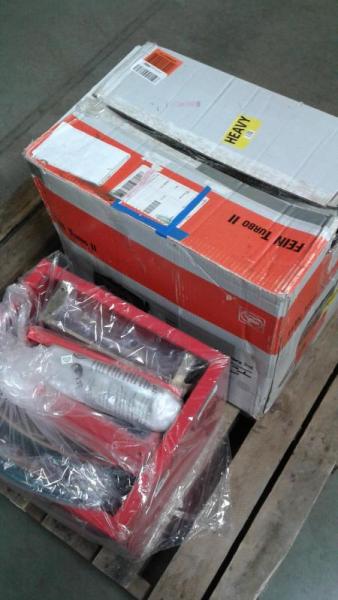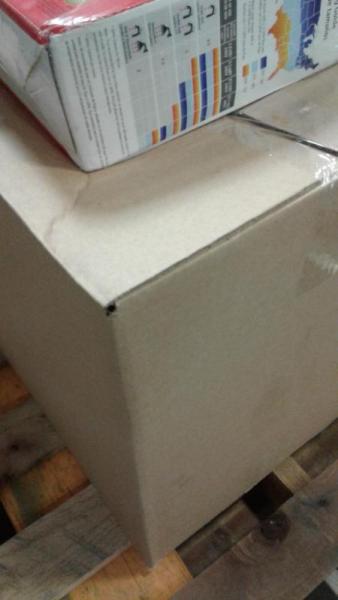 Yes, those are the pictures! They definitely don't give anything away. We were truly bidding on a product we couldn't see. A manifest is listed that vaguely describes the items in the box along with a handful of "general merchandise" items. (Those are the ones that really had me excited!) But it truly was a blind buy.
The bid started at $100 with an estimated MSRP of $2,527. The top item in the box was a Fein Dust Extractor. Chris could use it in his shop. It attaches to a table saw or other woodworking tool to collect the sawdust. (You're welcome honey!)
So we bid on it and we WON!! But not for $100. Some person came and outbid us several times until we finally won it for $210. We thought that was still a pretty good deal. Our thought was to resell some of the items so that we could break even on the box but still keep the things we wanted to keep.
After calculating shipping, the total for our box was $403.51. Yes, we knew shipping costs would be added! Now we just had to wait for it to be delivered.
10 days later…
We finally got the call that our box would be delivered that day! It was so exciting! What would we get? Would this be worth it? What were the "general merchandise" items?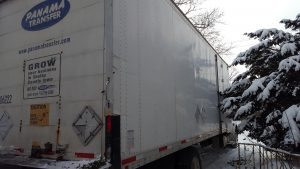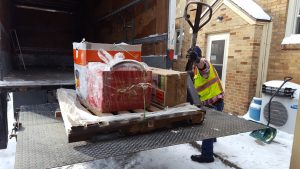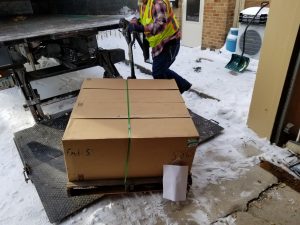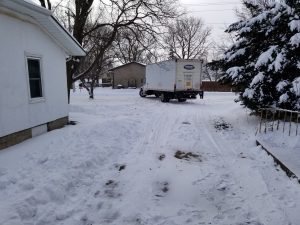 We brought everything into our basement because the garage was so cold. In hindsight, getting a truck delivery just as the polar vortex was arriving was not the best timing.
Here's the loot!! I circled the items because, remember, half of our life is in boxes right now. Our basement is lined with boxes.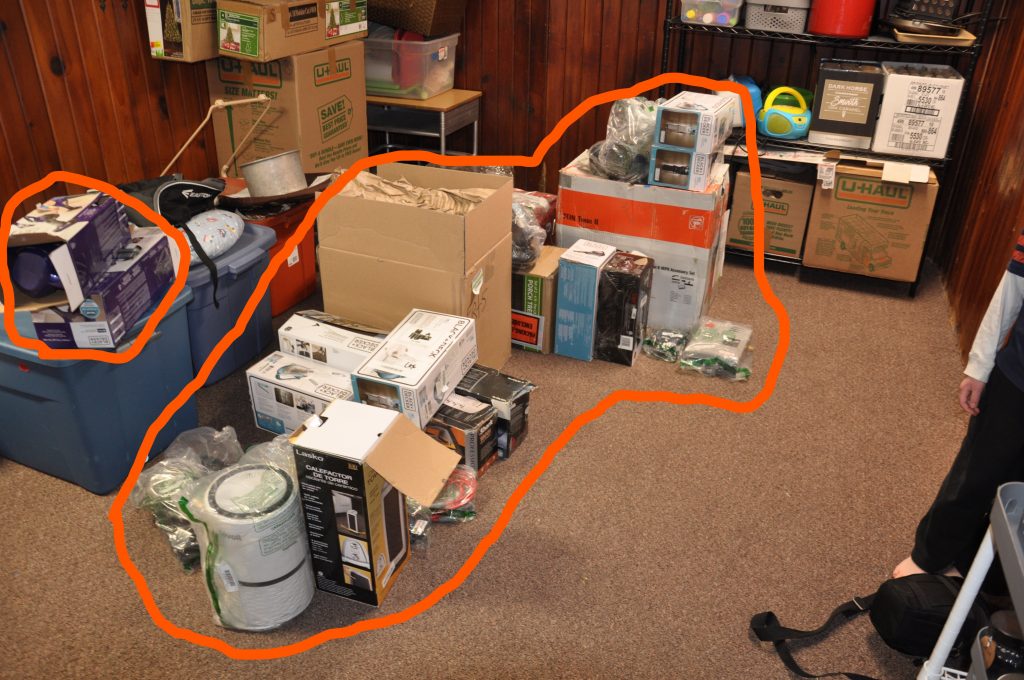 Here we go!
The first box we opened was supposed to be a Braun iron.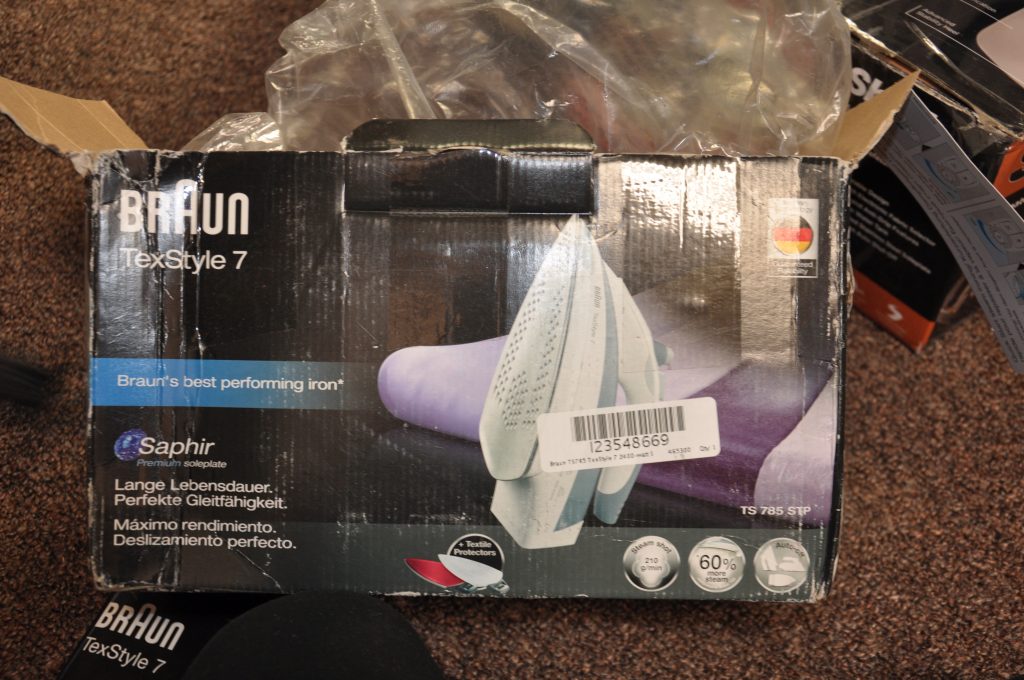 Instead we got a $9 Black & Decker iron. Not off to a good start.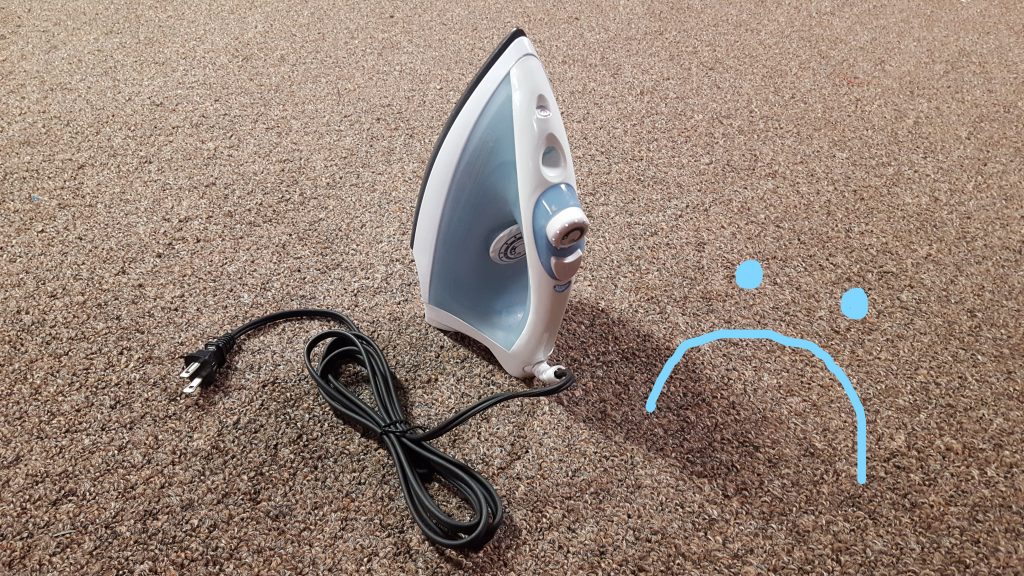 Next was a Black & Decker Lithium Hand Vac. The box had the charger and main motor part in it but was missing the nose part. Instead, we found a lovely chip clip wrapped in a dirty paper towel. Really? Who does that?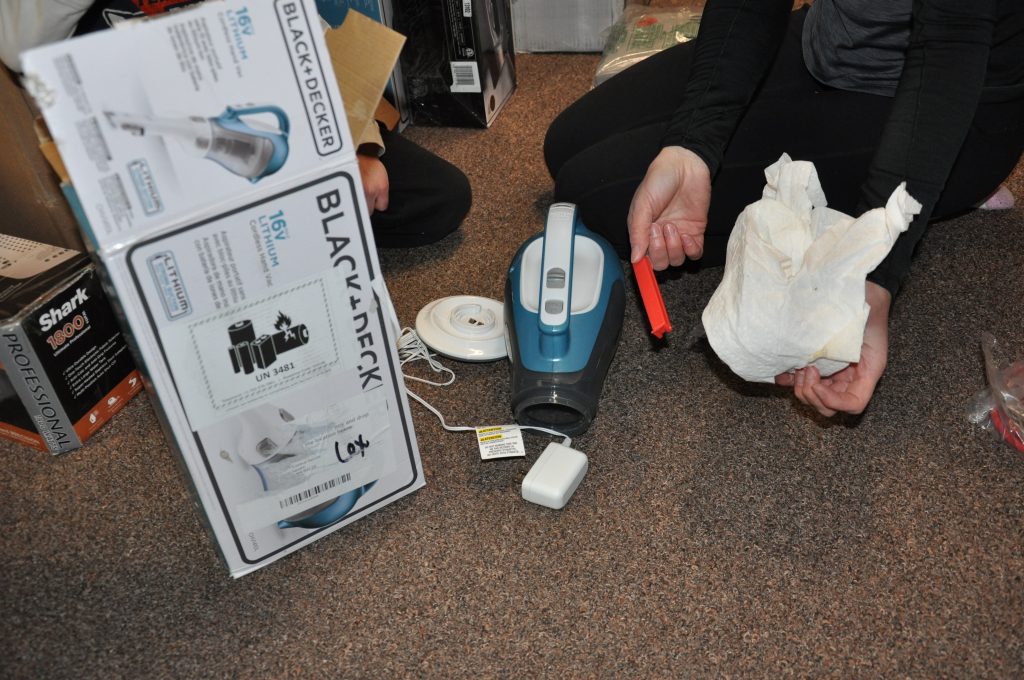 Next was a Shark iron.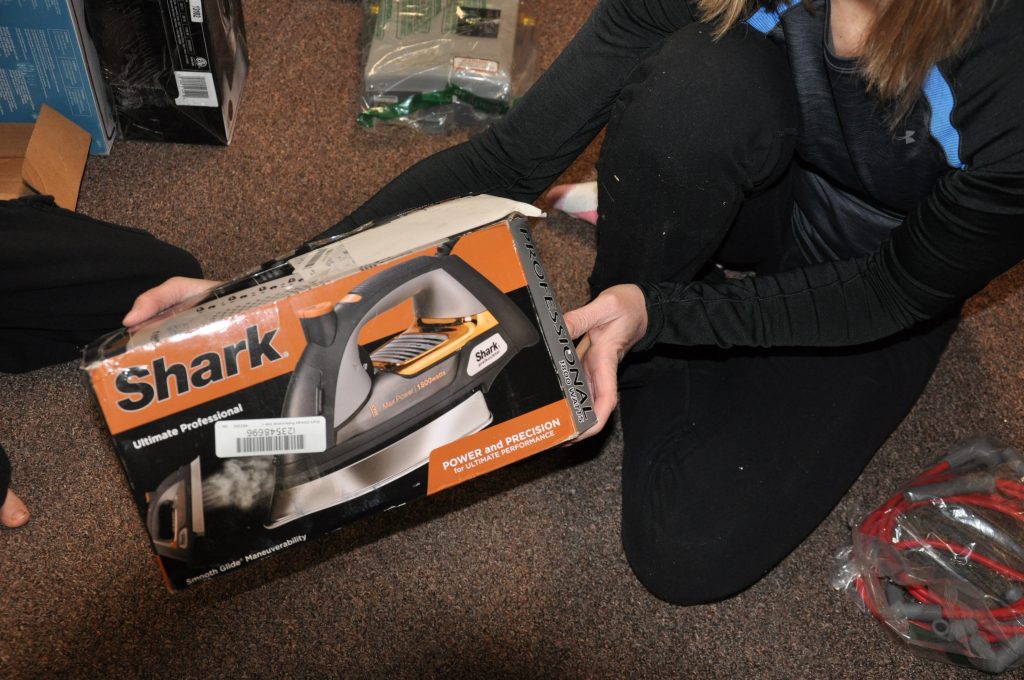 It looked to be untouched.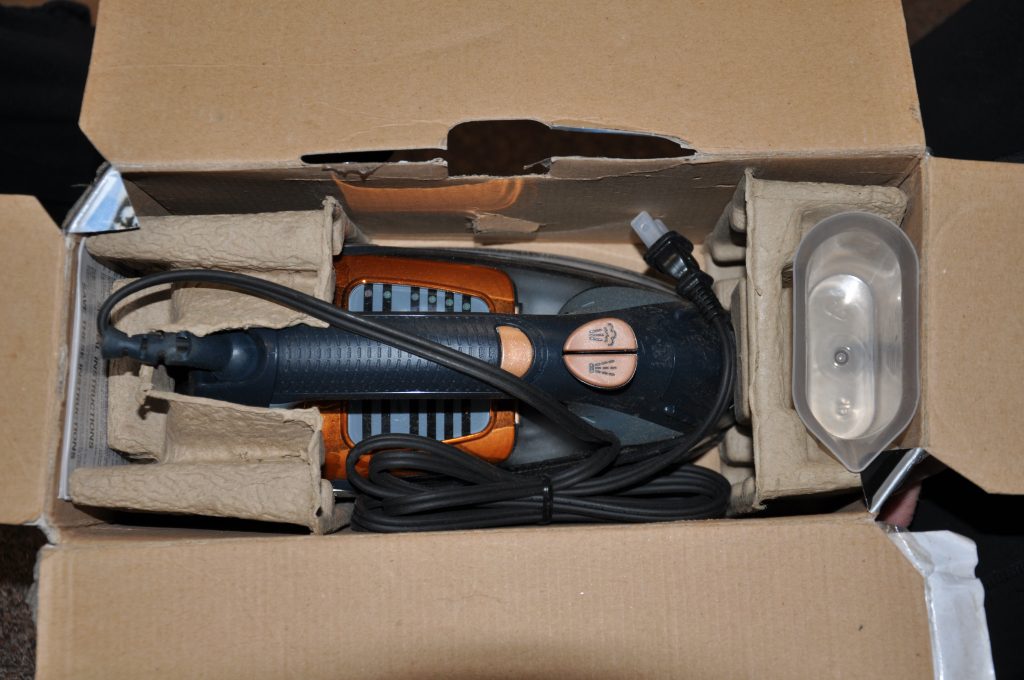 Woo-Hoo! It's a keeper!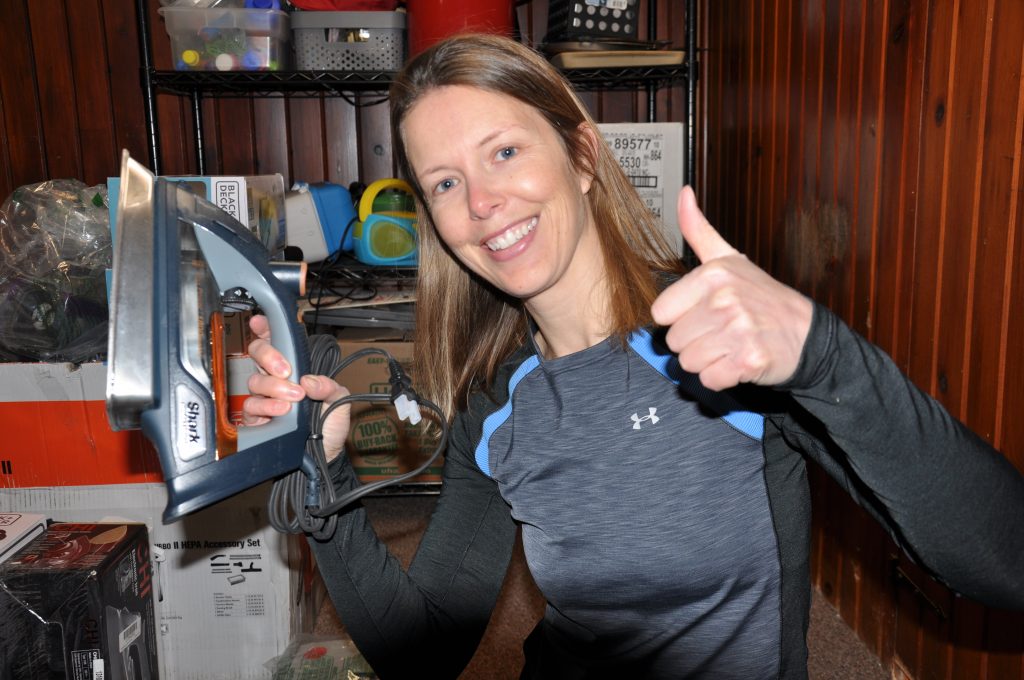 Next was a CHI iron. I was not aware that CHI made irons so when I saw this item on the manifest, I thought for sure it would be a flat iron (you know, for hair).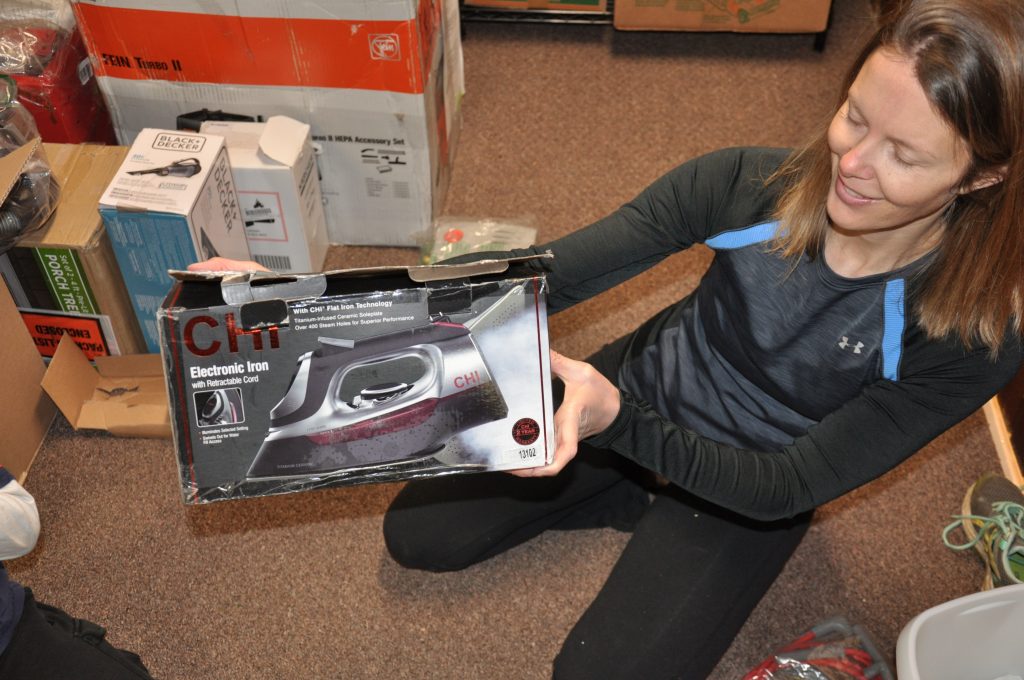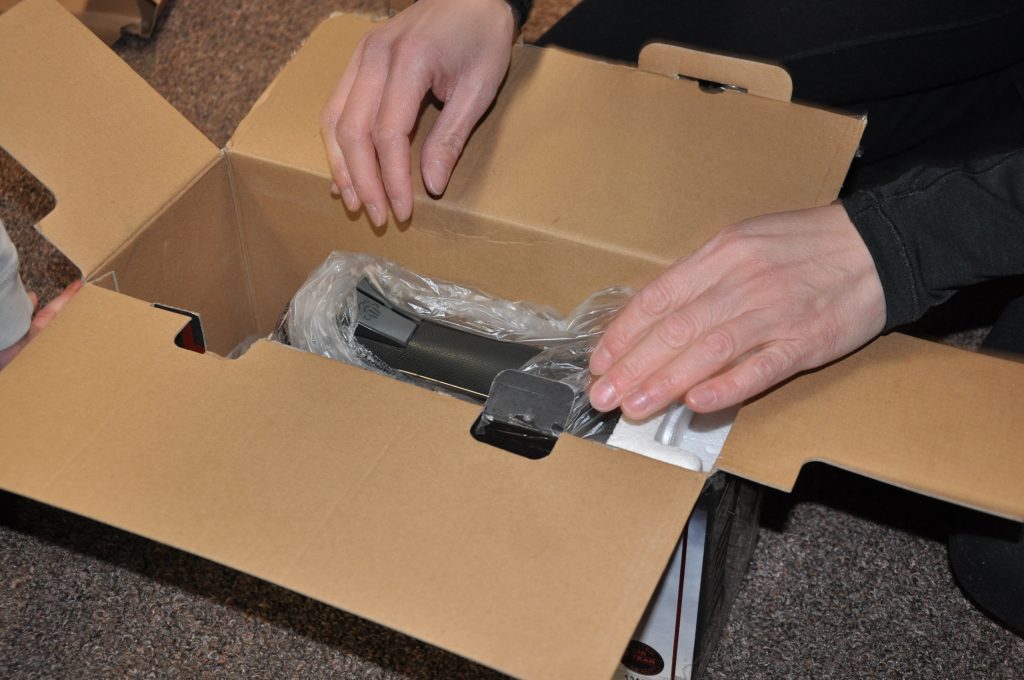 It's a keeper!
(Little known fact: Chris irons his clothes every day!)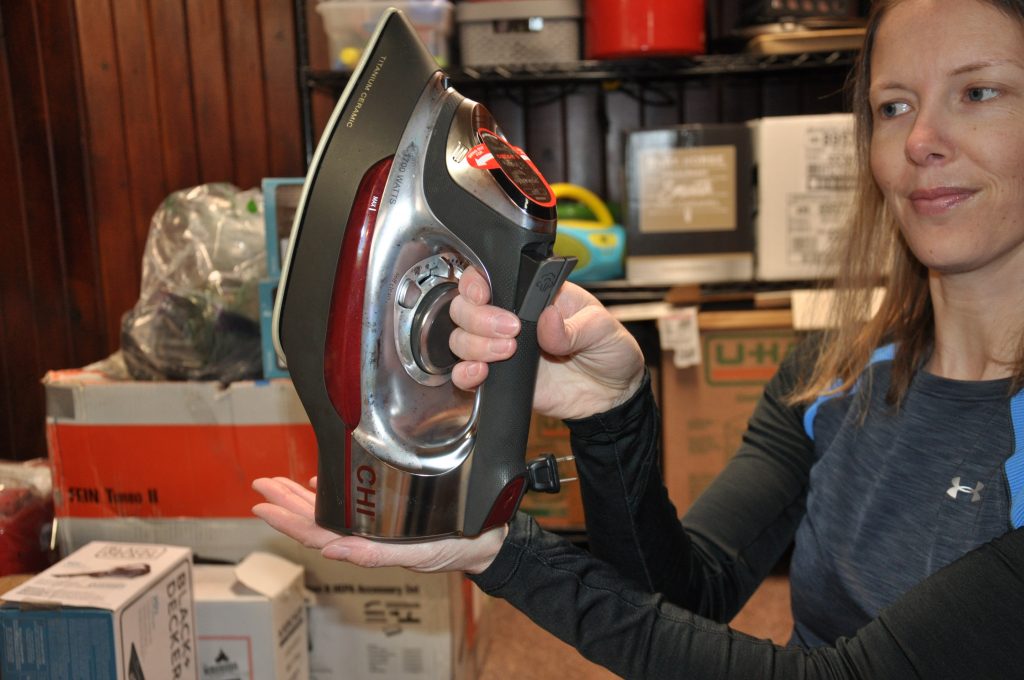 We weren't quite sure what this was. After a bit of messing with it, we realized that it's a window washer. One of the plastic pieces has a crack in it. It could possibly be duct taped up and be usable.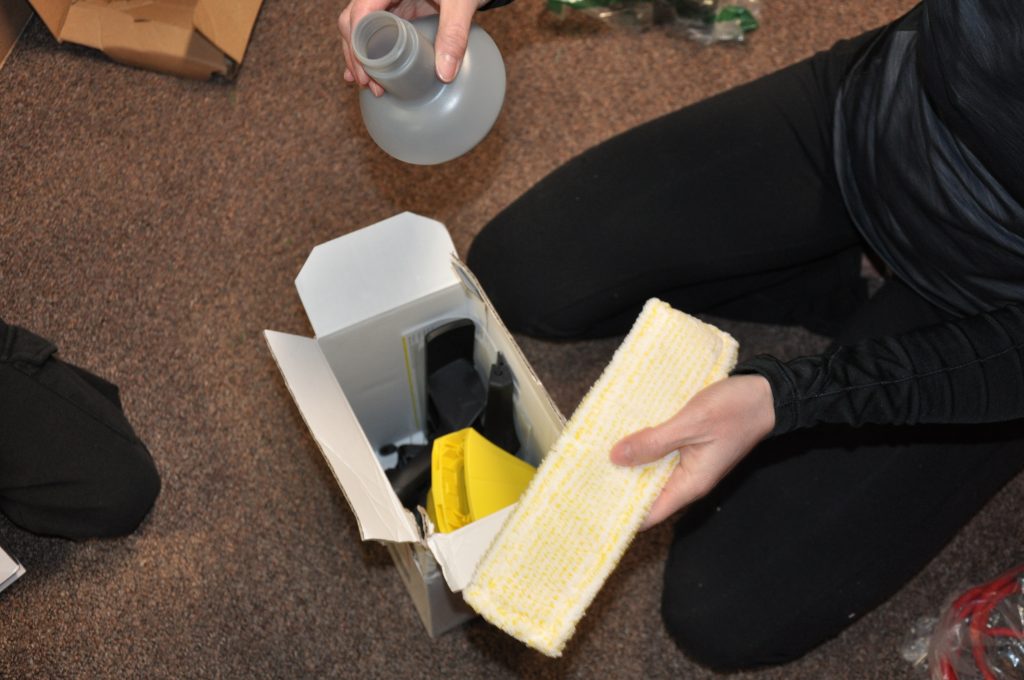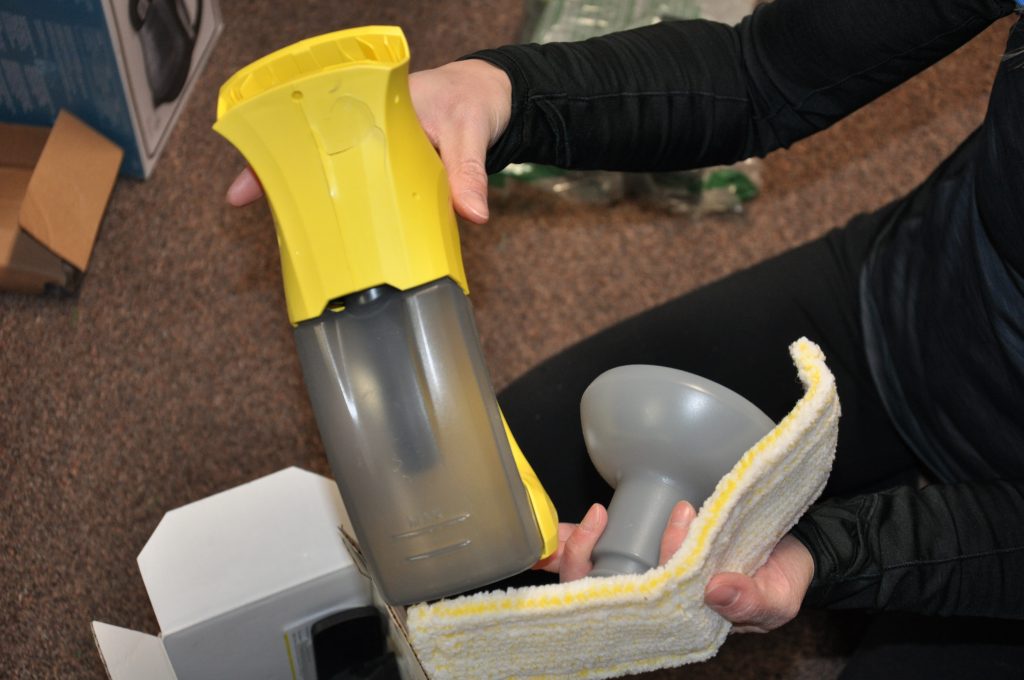 This iRobot battery looks unopened. We'll need to check if it works on someone else's iRobot since we don't own one.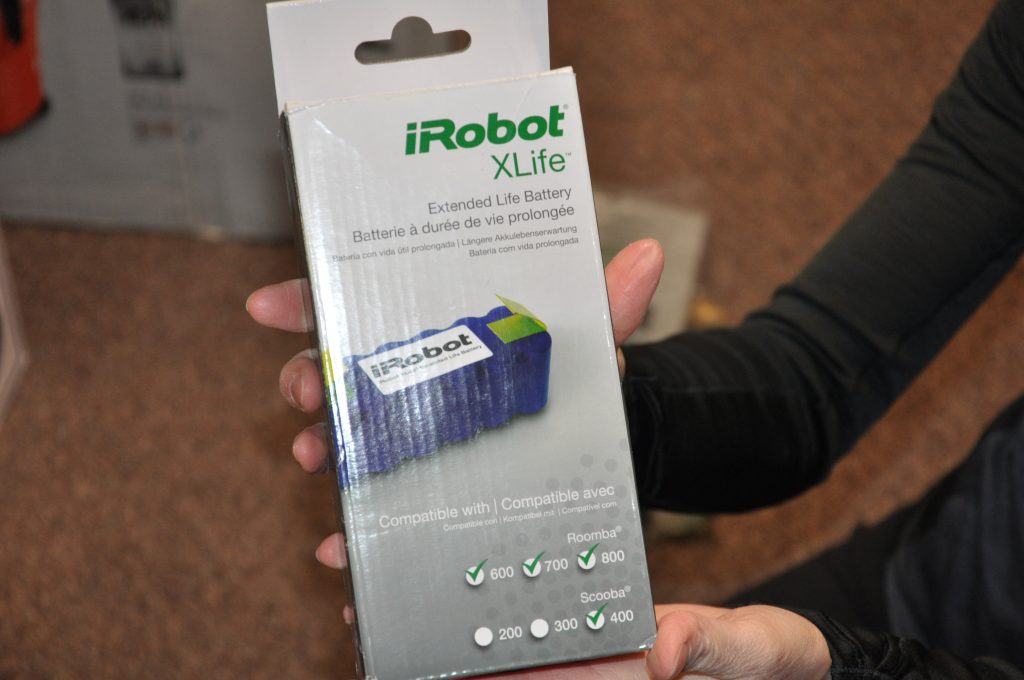 Here's another Black & Decker Lithium Hand Vac. The first one was a 16V and this one was a 20V.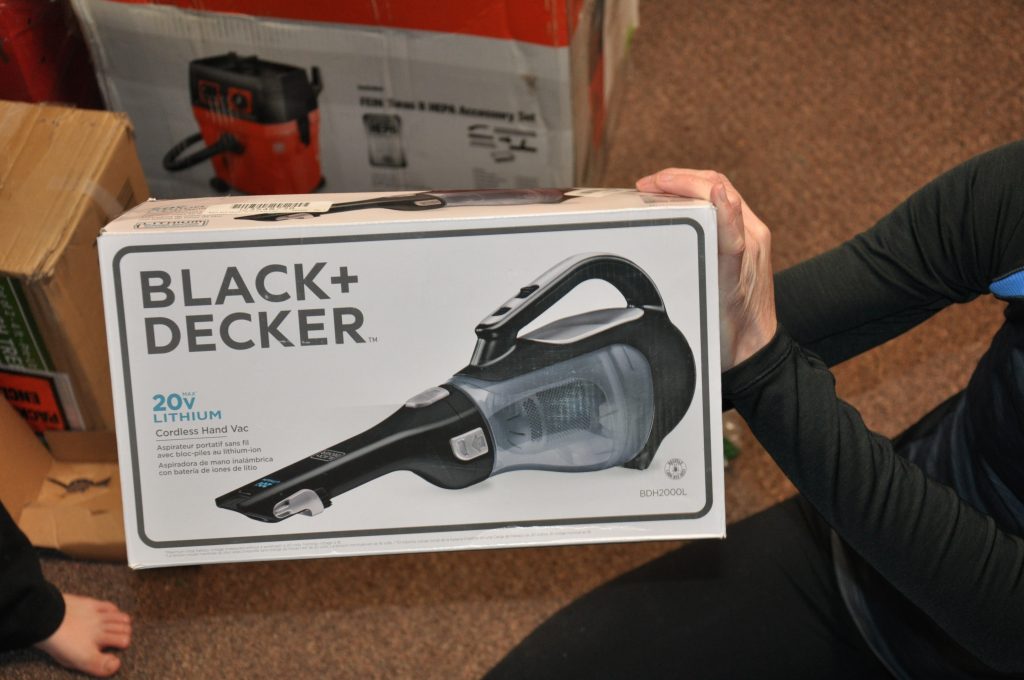 It looked like someone used it, put it back in the box, and the dust spilled all over the box.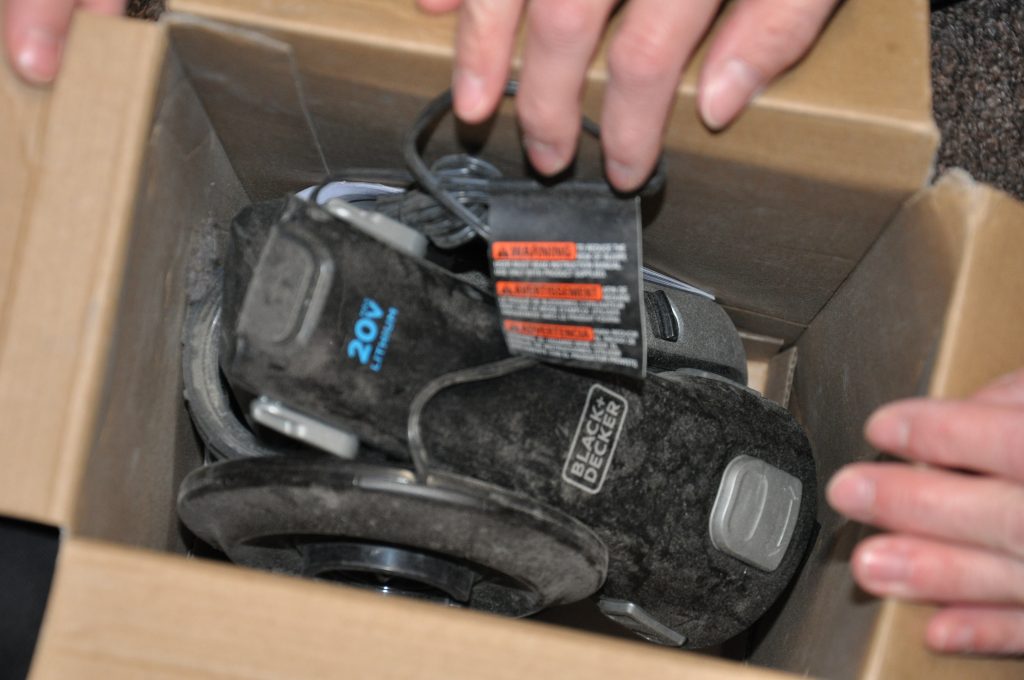 It had all the pieces. Miles was excited because he likes to vacuum. Remember when he helped vacuum the whole basement! This vacuum may be a keeper after we give it a total disinfecting.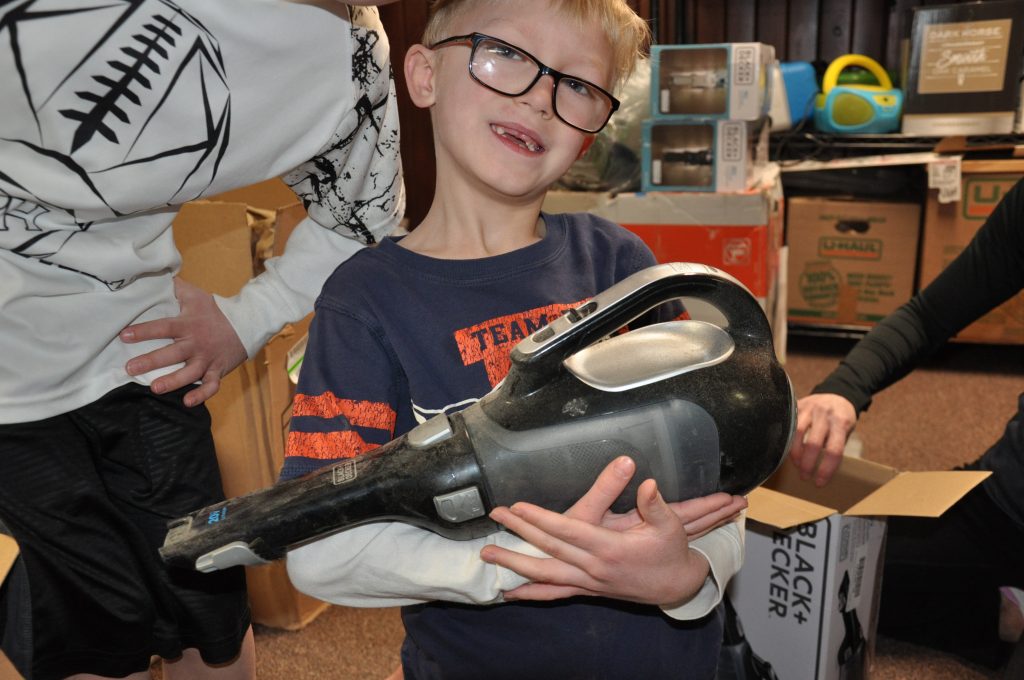 Here was one of the "general merchandise" items. As the polar vortex was just arriving, I was hoping it would be a keeper.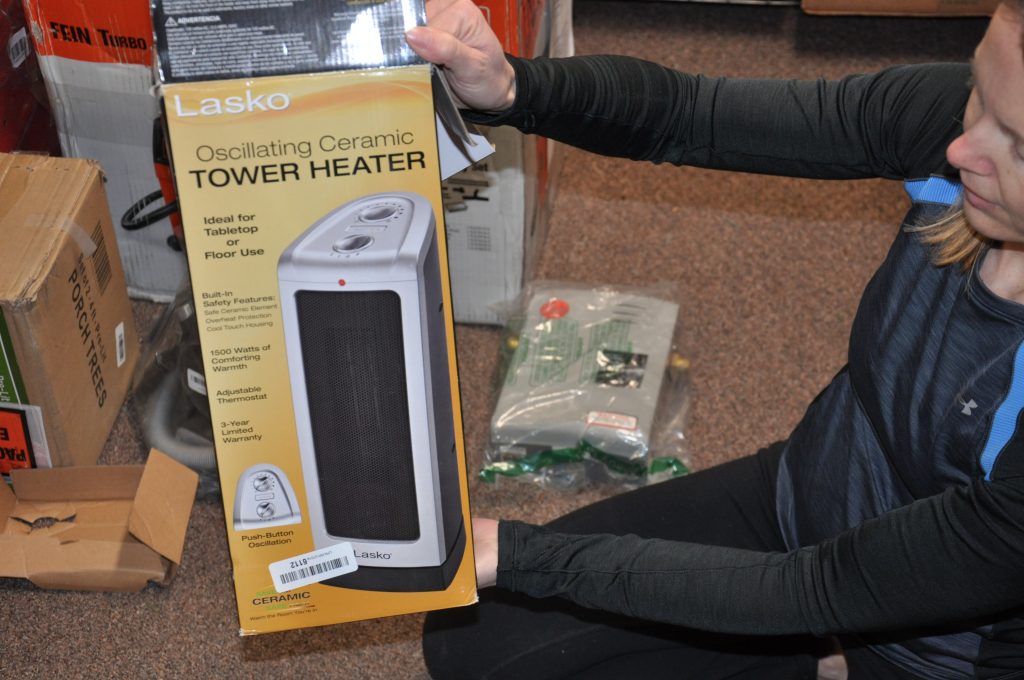 It was! It works great!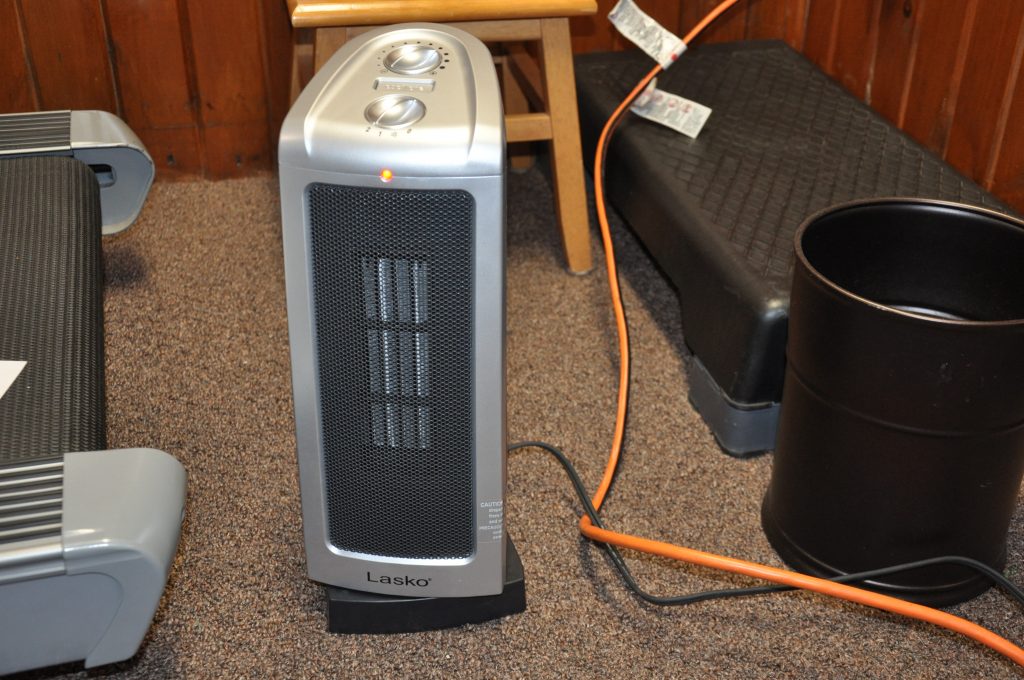 Next up was another "general merchandise" item. We laughed because we had no idea what it was. After a little research, we learned that it's an air purifier. Cool! I've always wanted an air purifier! The sticky part of the bag had stuck to the top of it and left a bit of residue. Other than that, it's perfect!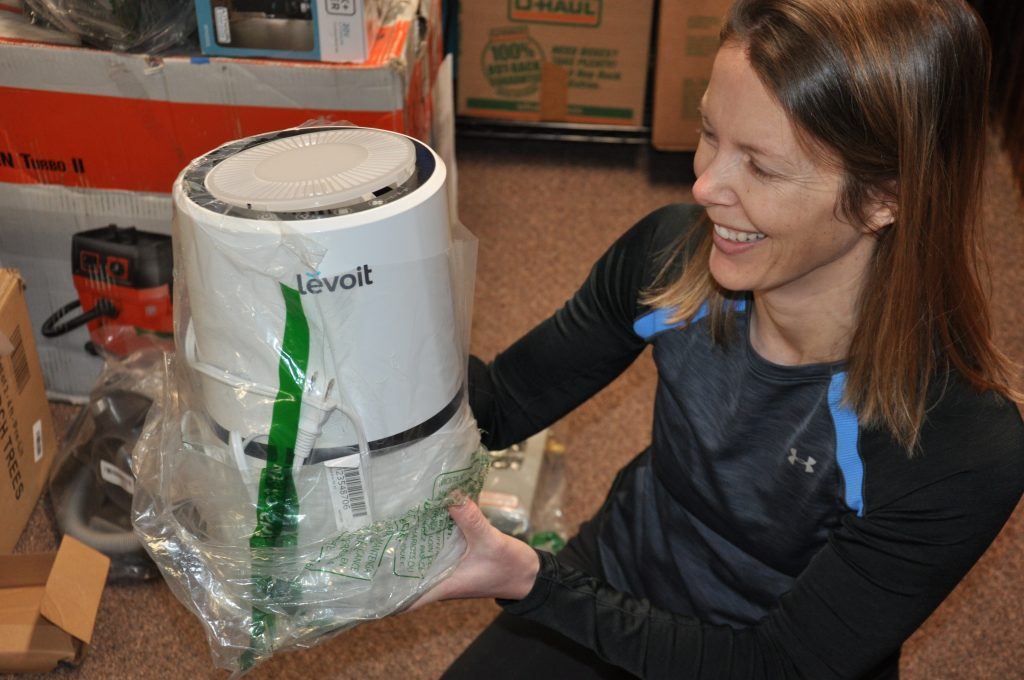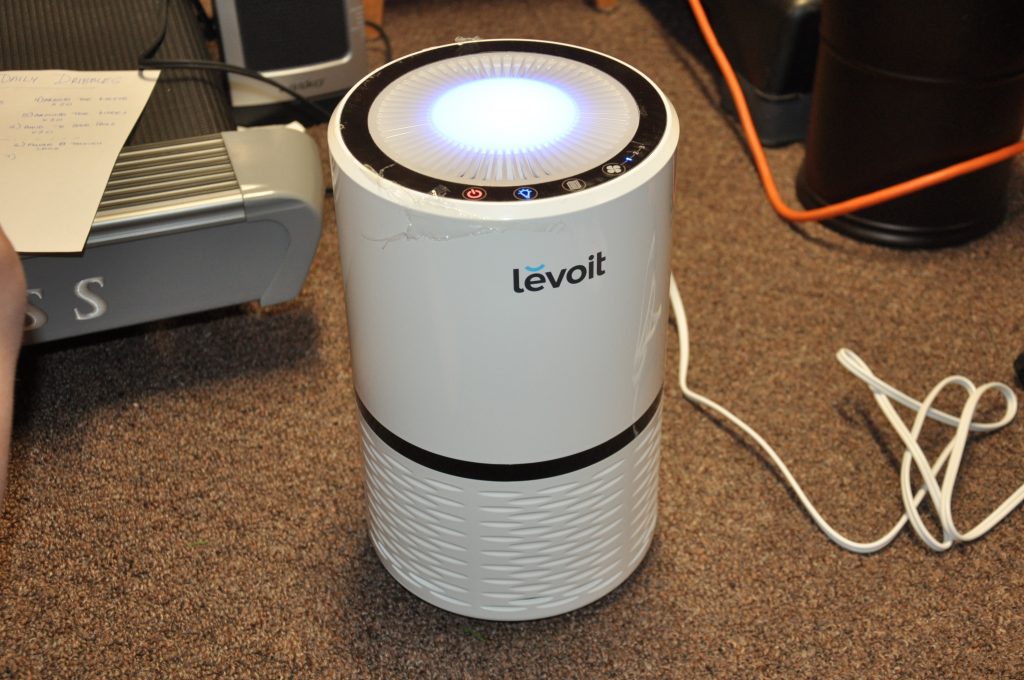 Oh man! Here's another hand vac.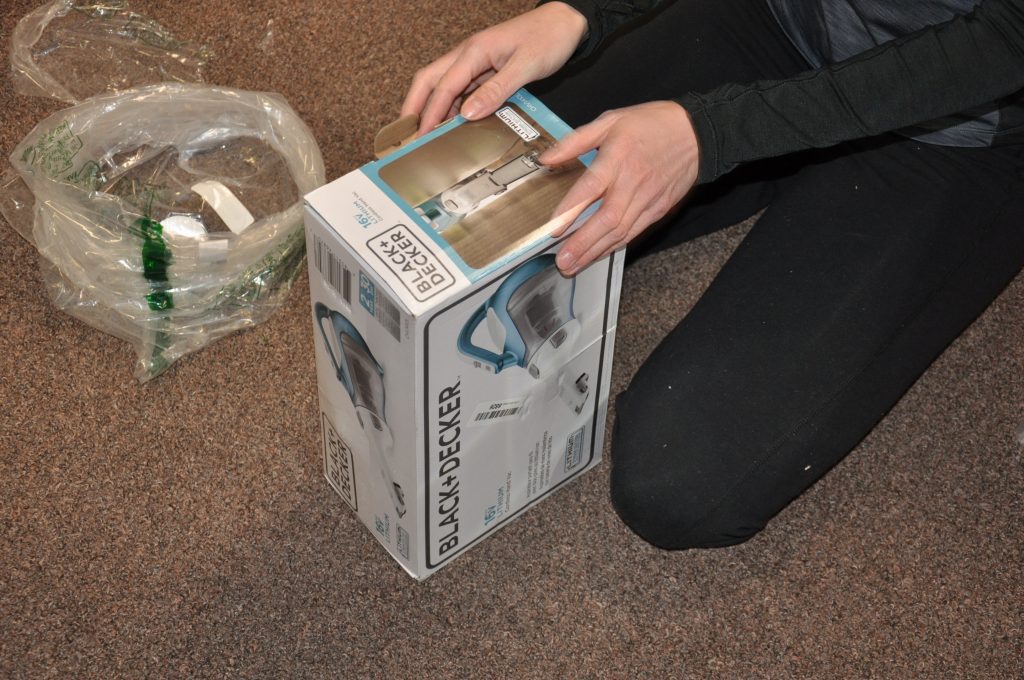 Dirty…again!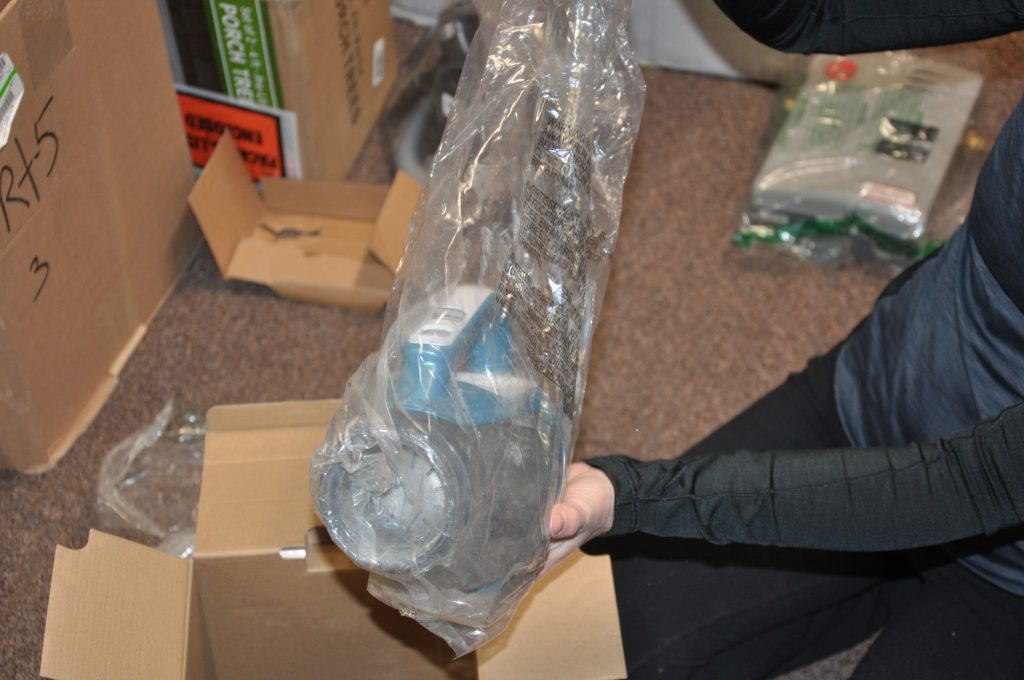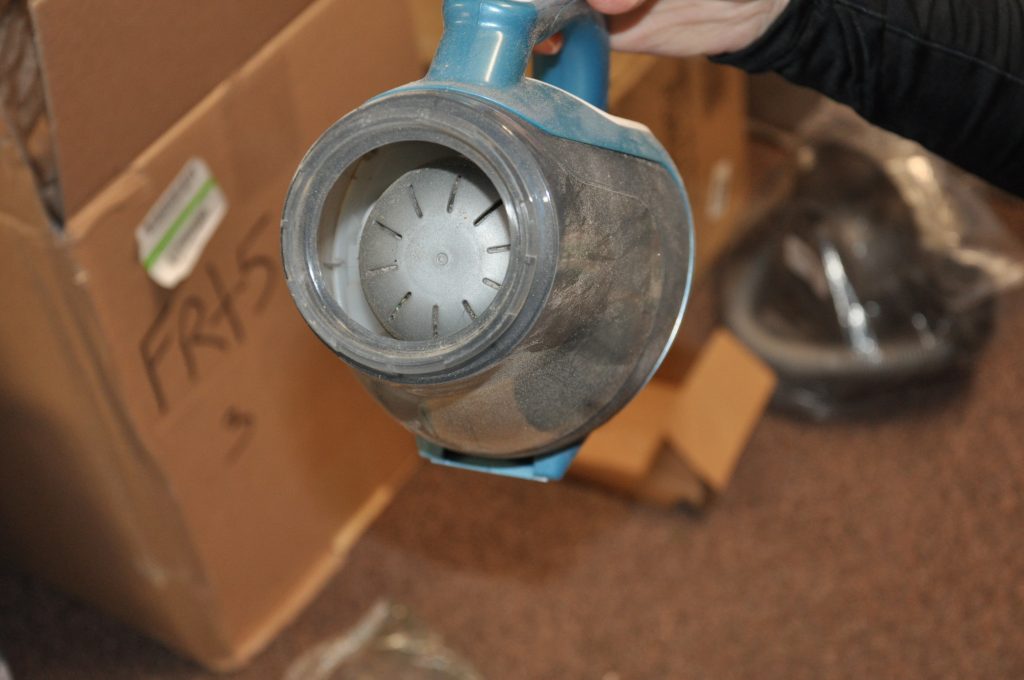 But all the pieces were there! So maybe with another good disinfecting this could be a keeper too.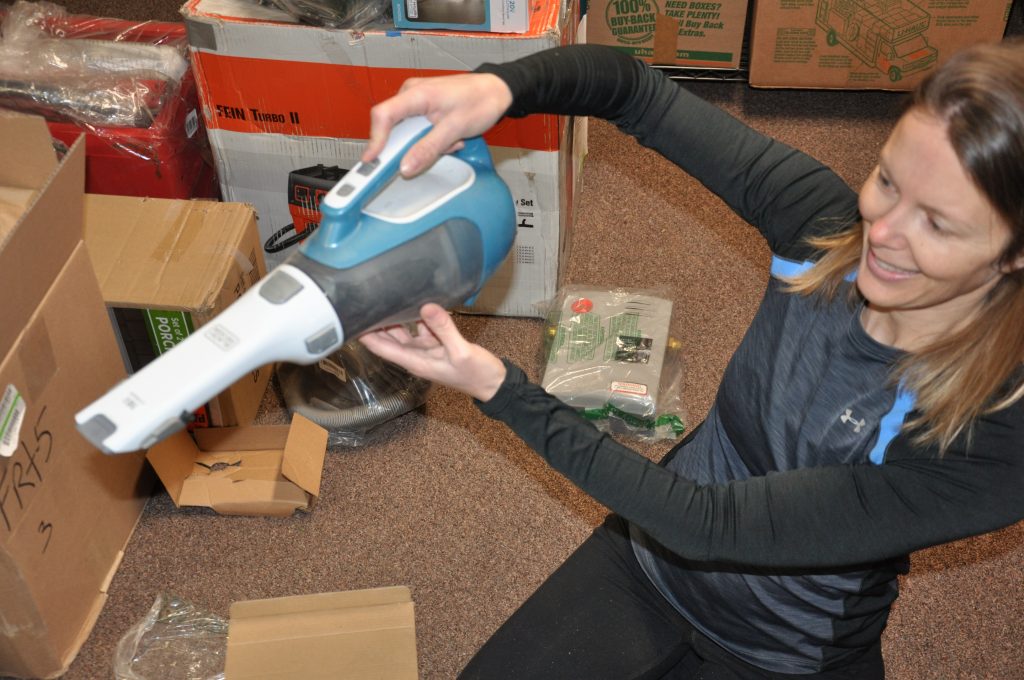 This one is a hand vac for pets. There's a nice hairball inside. Can it be saved? (the vacuum…not the hairball!) I'm not so sure about this one.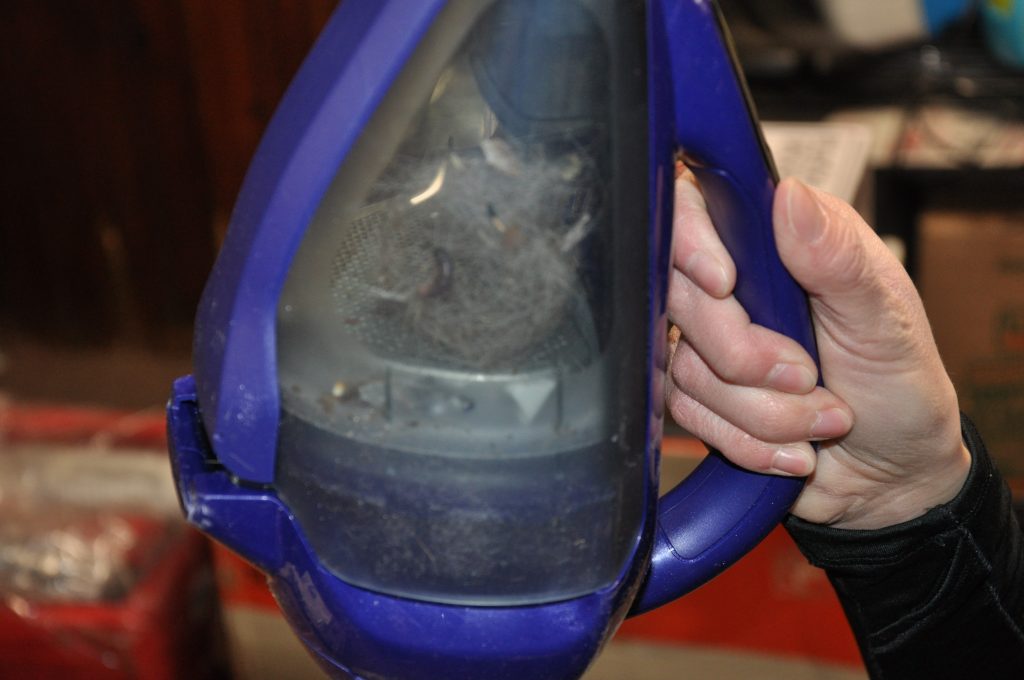 All the pieces were there. But yuck!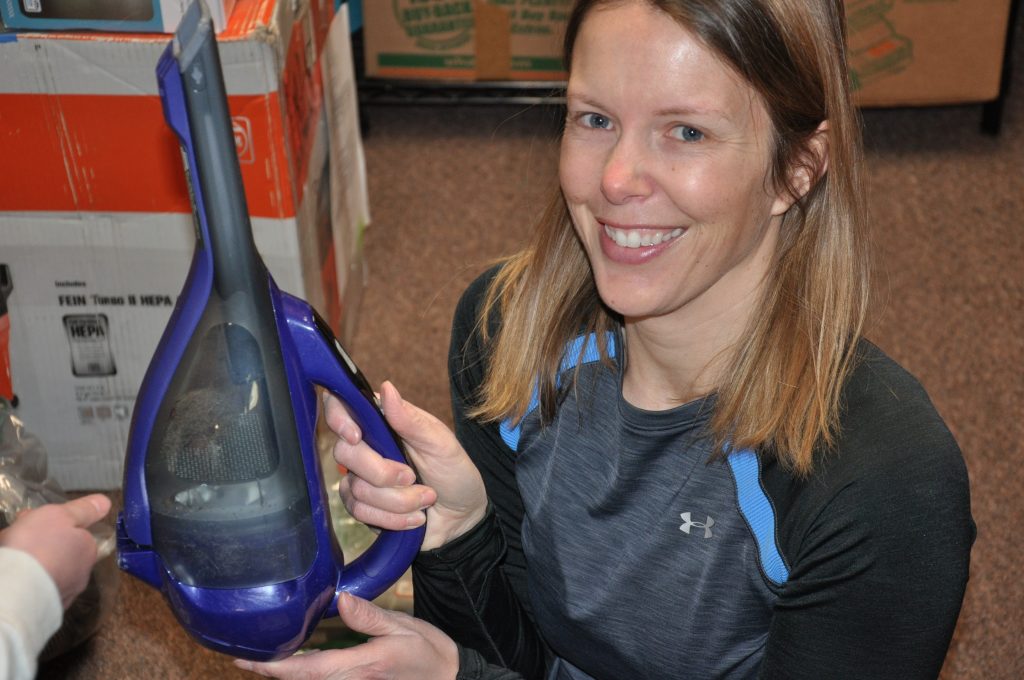 We started to get sick of looking through dirty hand vacuums. This one was all there. Just a little dusty. It could definitely be a keeper.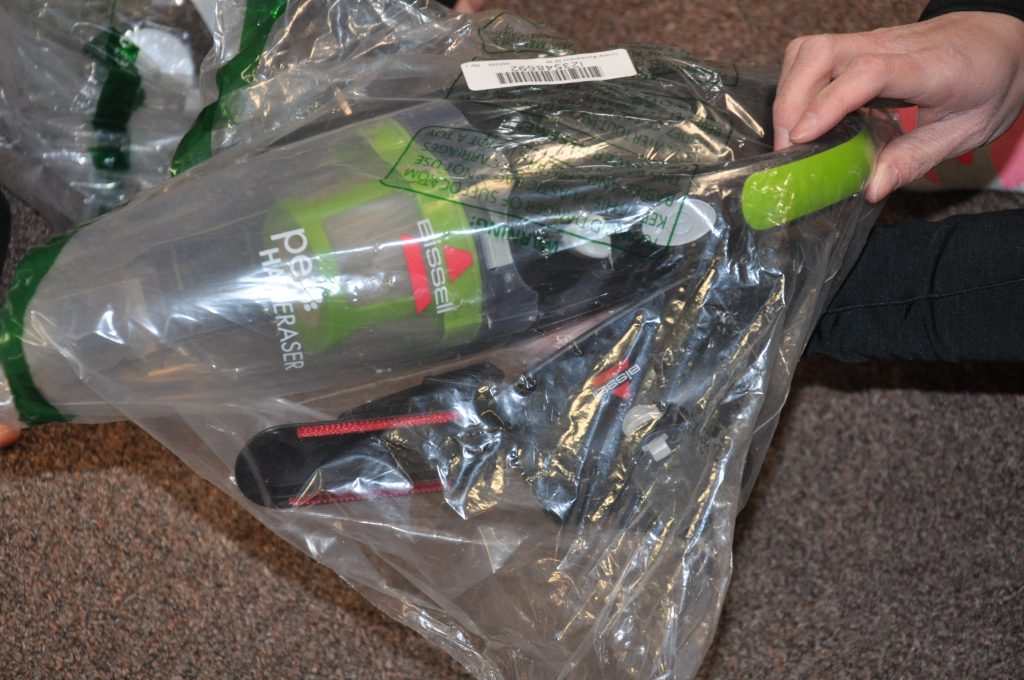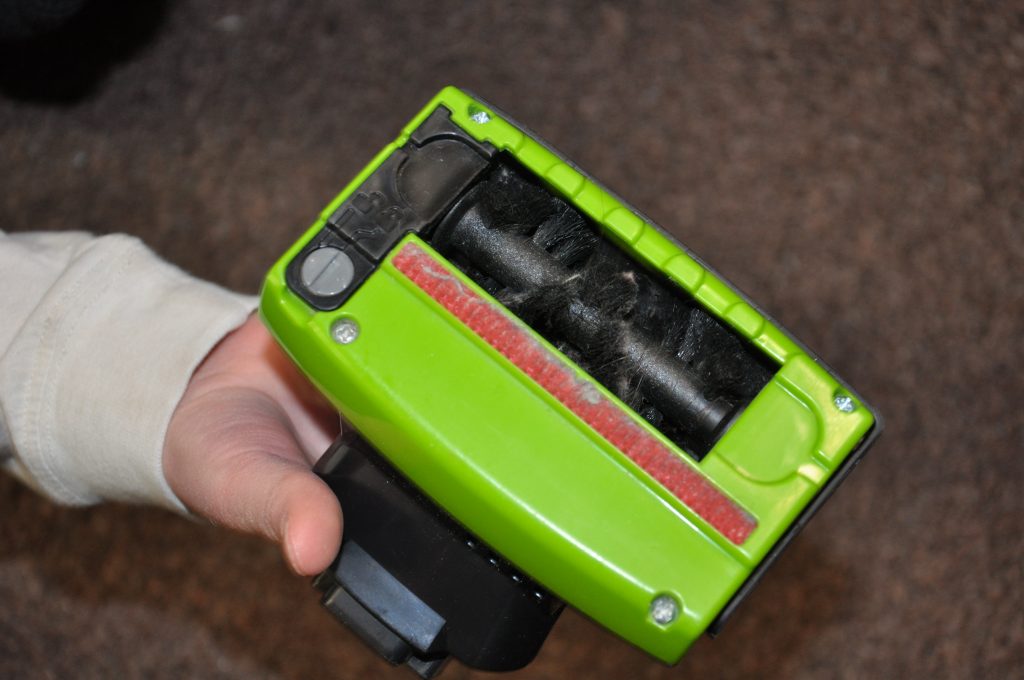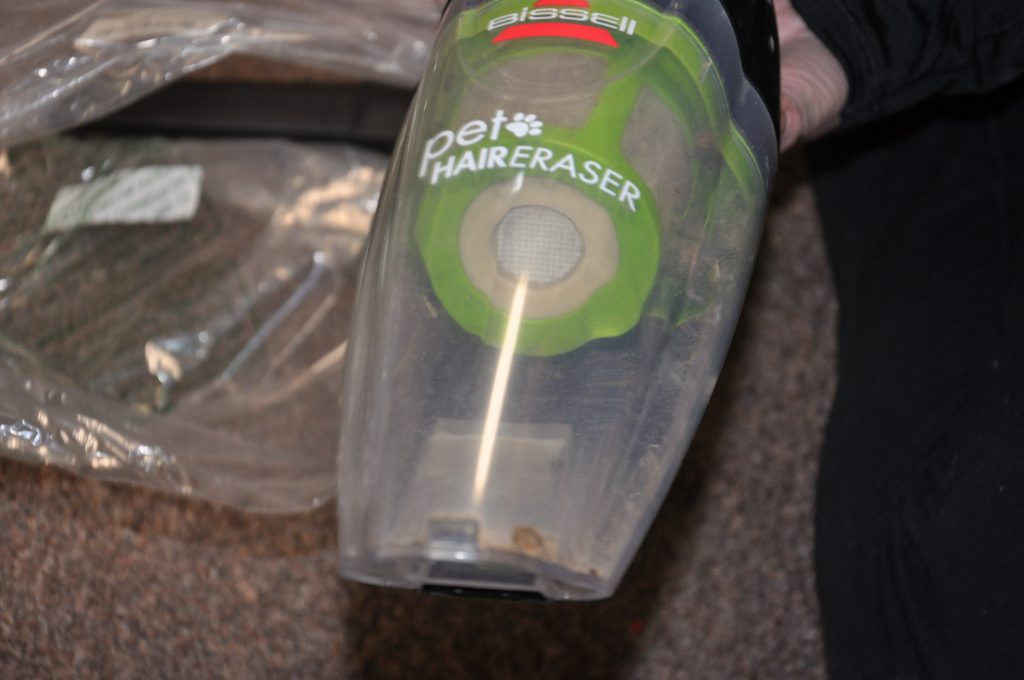 This was an iRobot docking station. Again, we'll have to test it on someone else's iRobot.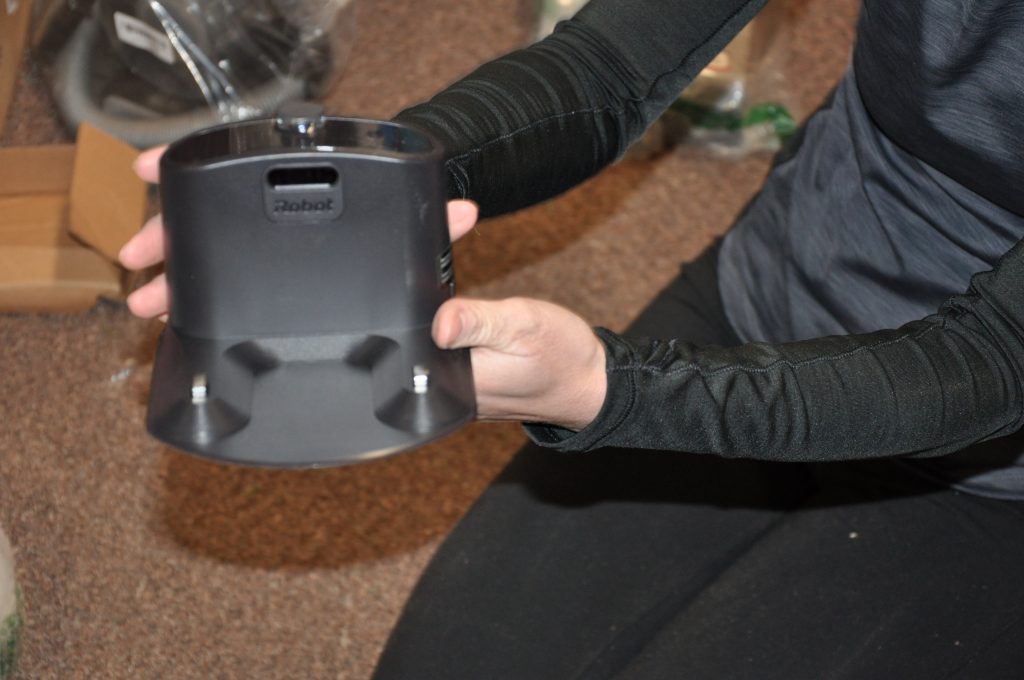 And another hand vacuum! This one is a Black & Decker Pivot.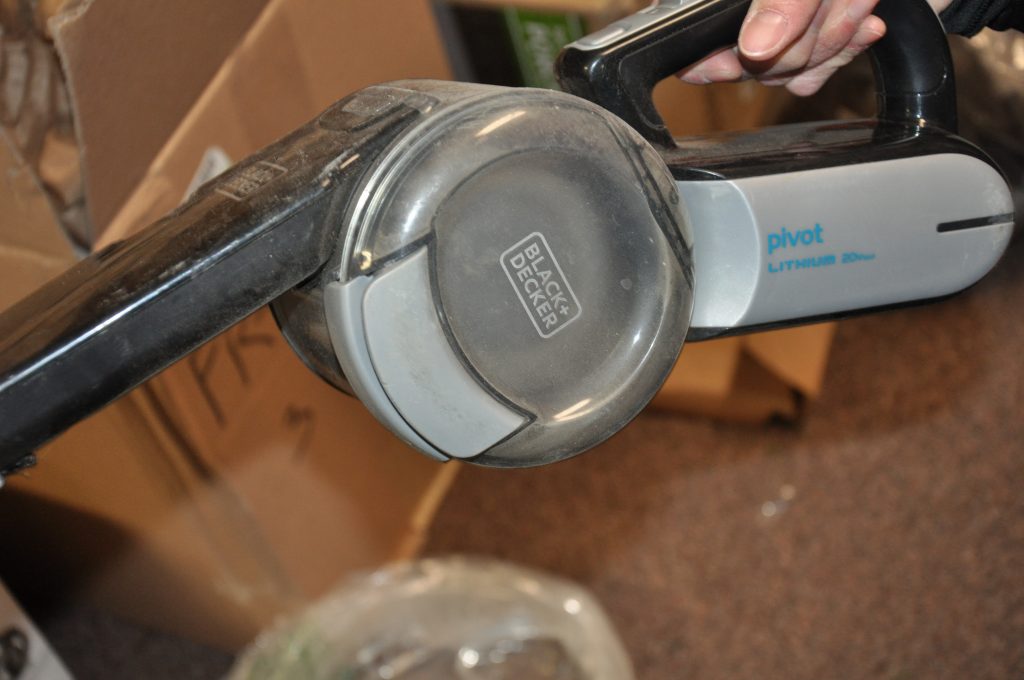 All the vacuums were starting to blur together. This was a stick vac. Never opened. Never used. We decided to assemble it later.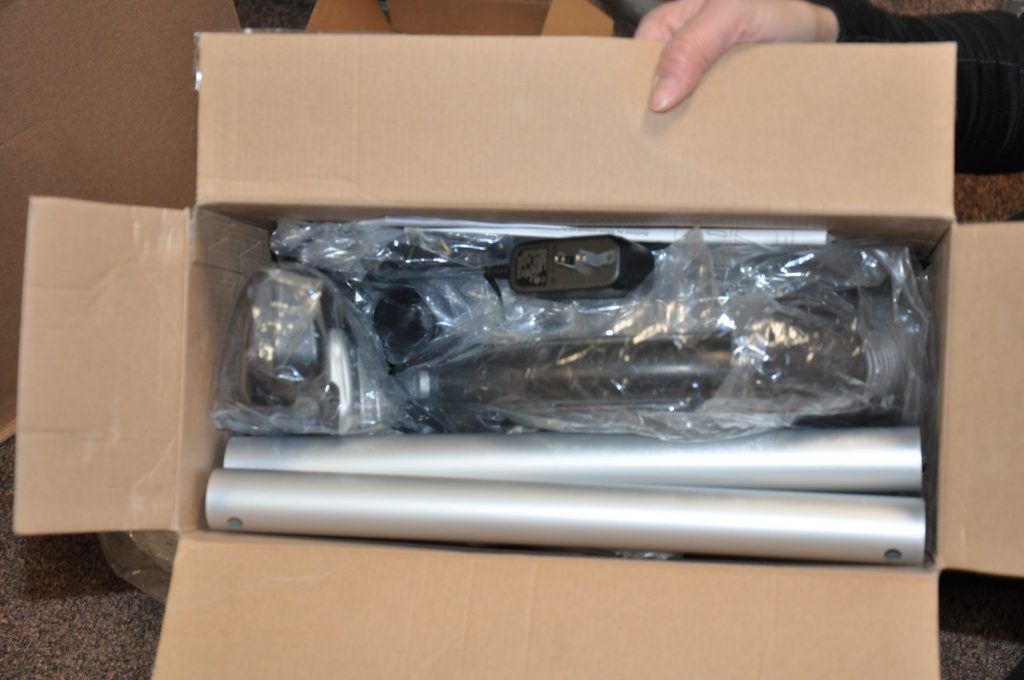 This one was in new condition. We think the only reason it went to liquidations was because it was missing the box.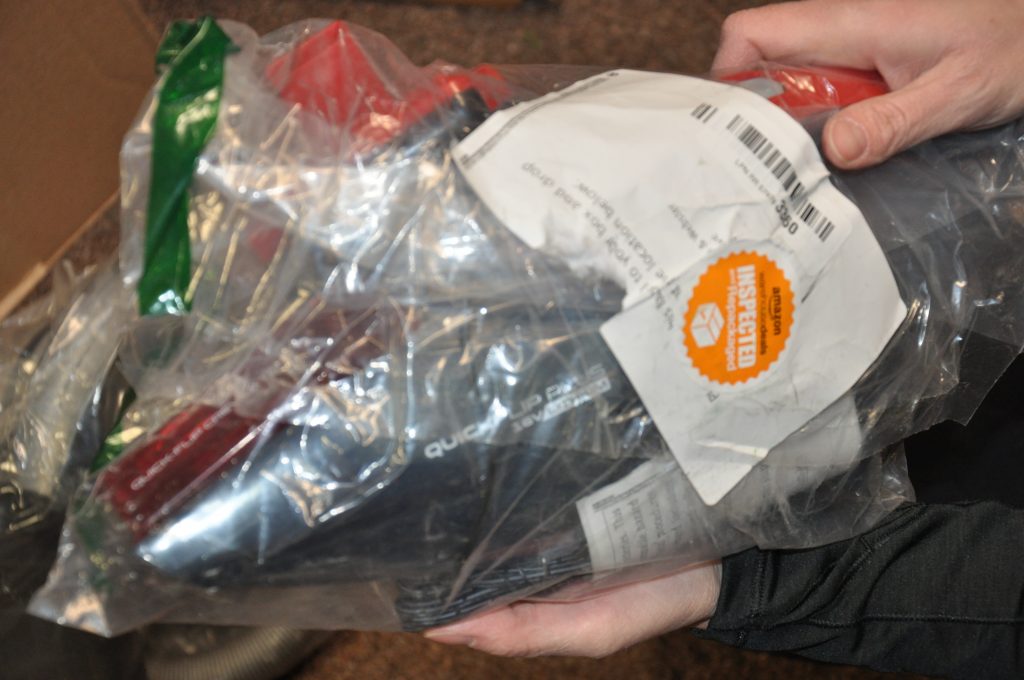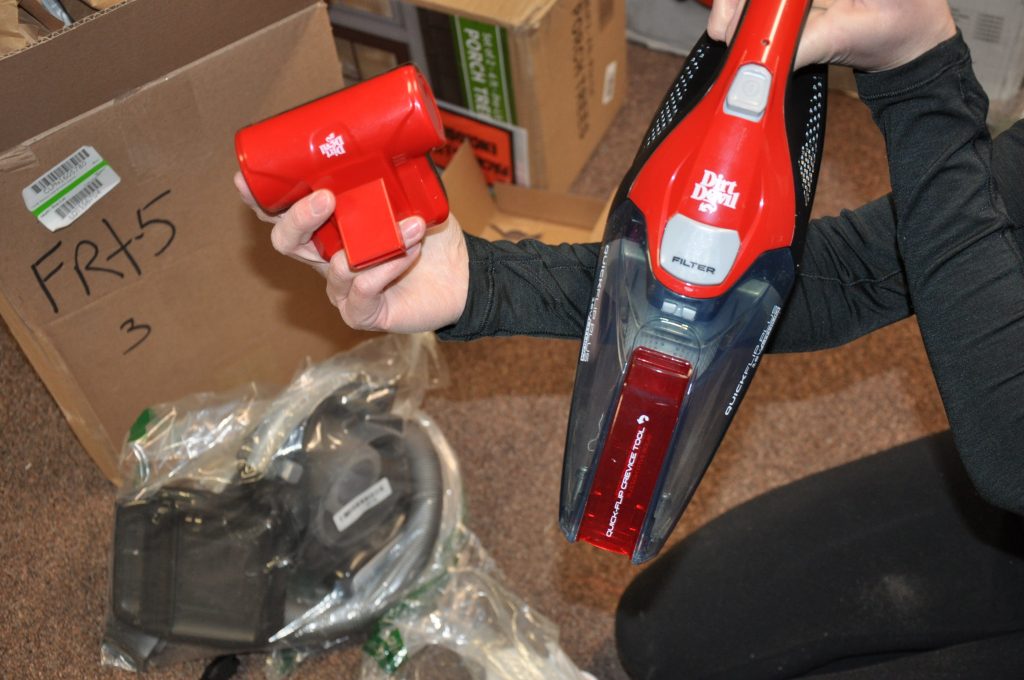 Another hand vac! Never opened!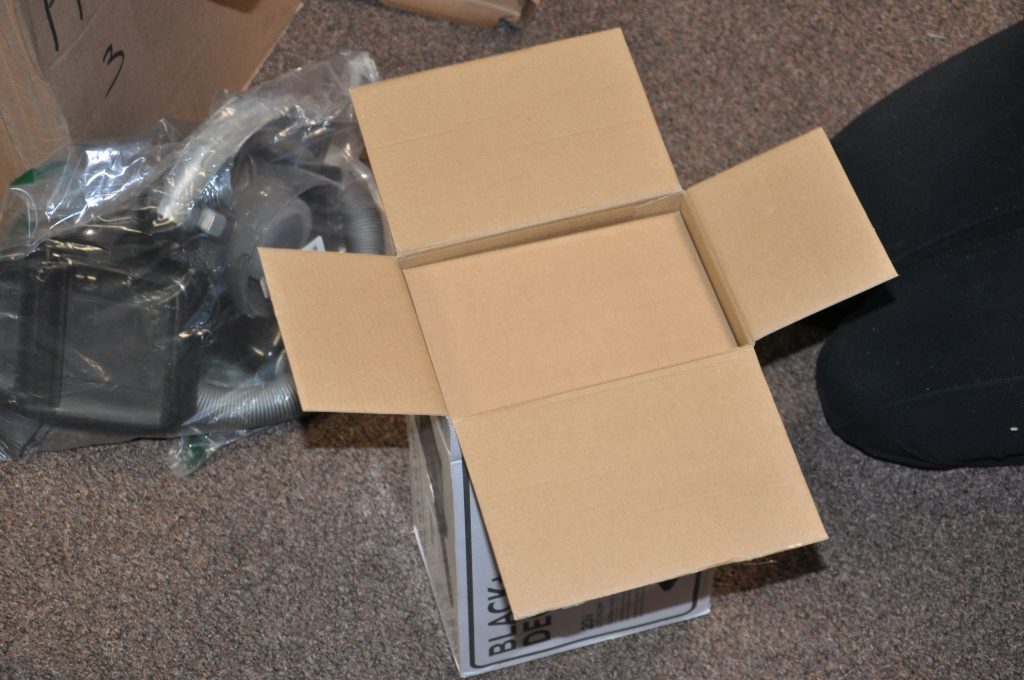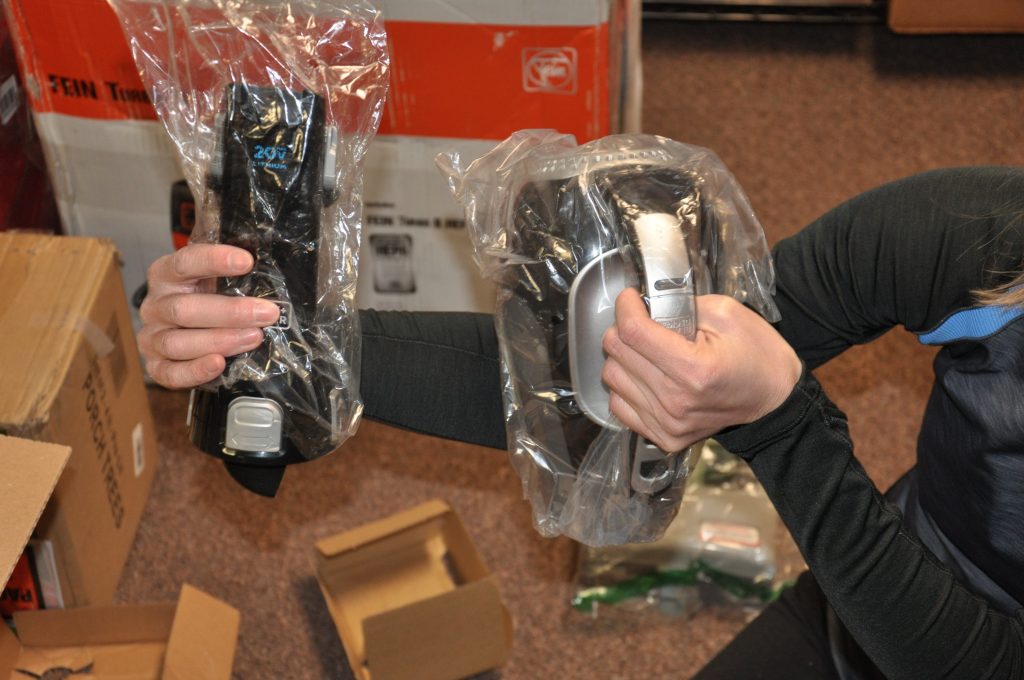 This is NOT a vacuum! It's a tankless water heater. It looked to be in pretty good shape.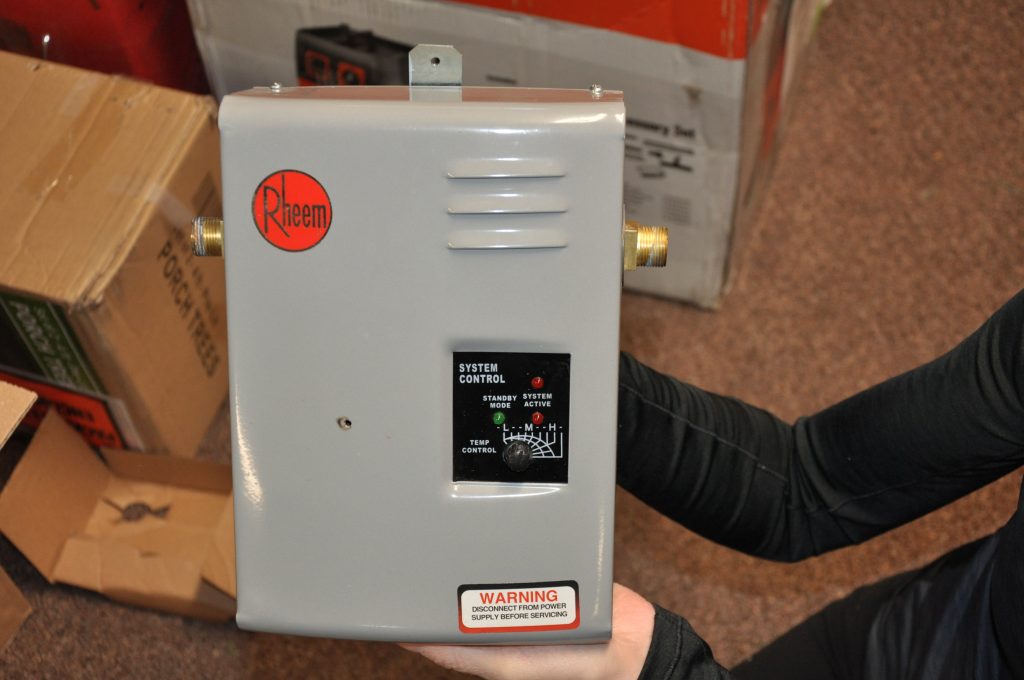 This was a fireplace blower. Like new, never opened!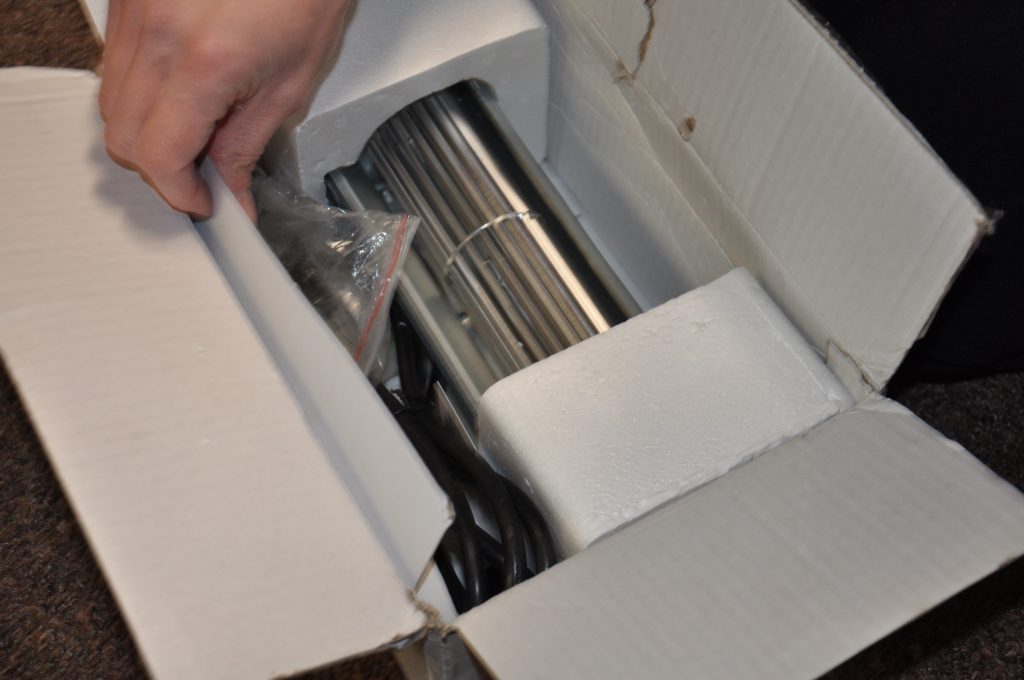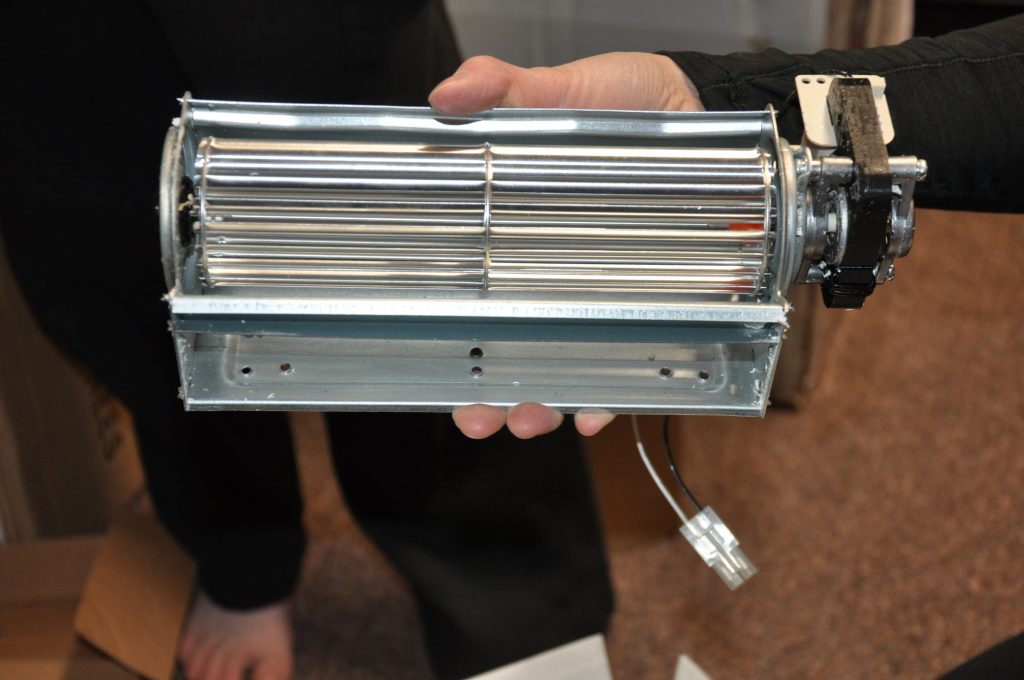 Next was a Frigidaire window air conditioner. It looks new. Although it was freezing outside, we did plug it in. It works great!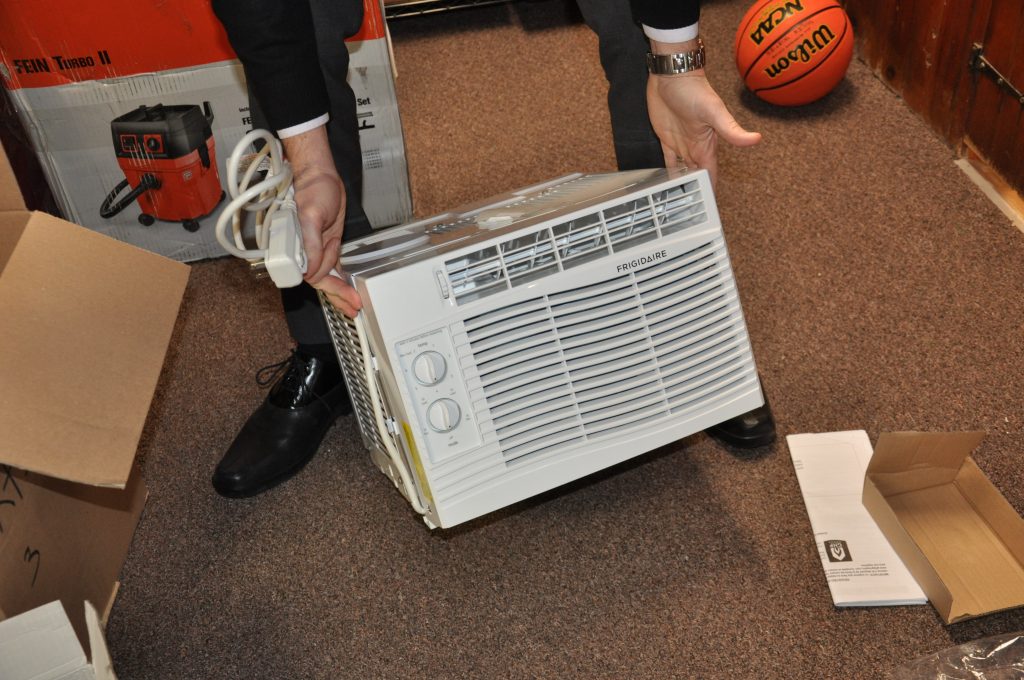 Here's another "general merchandise" item. They're porch trees. One looks great but the second one was broken.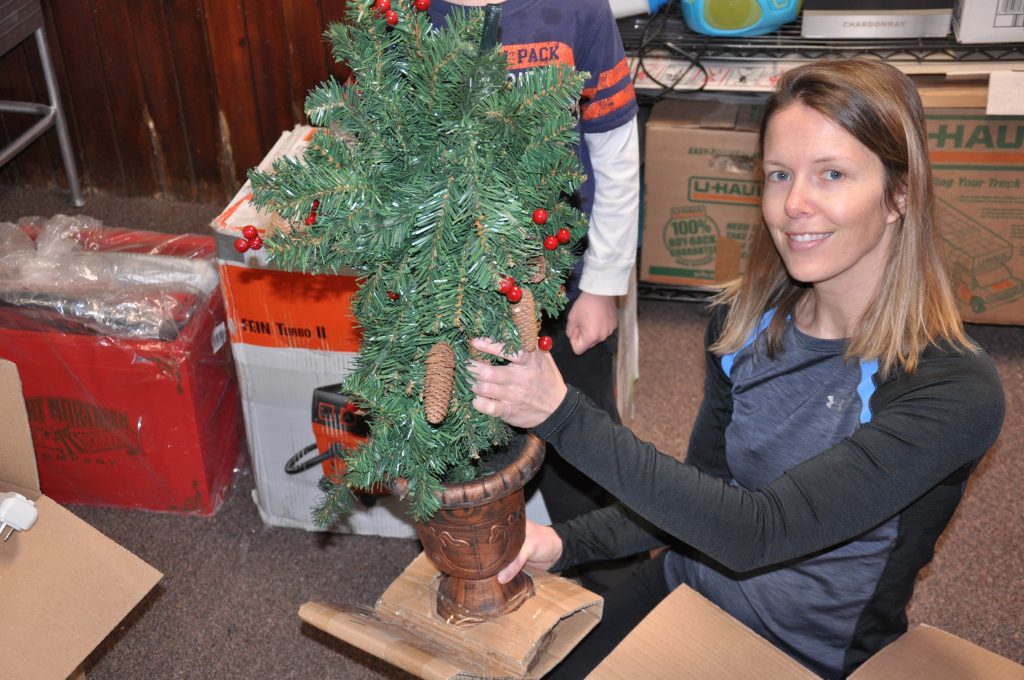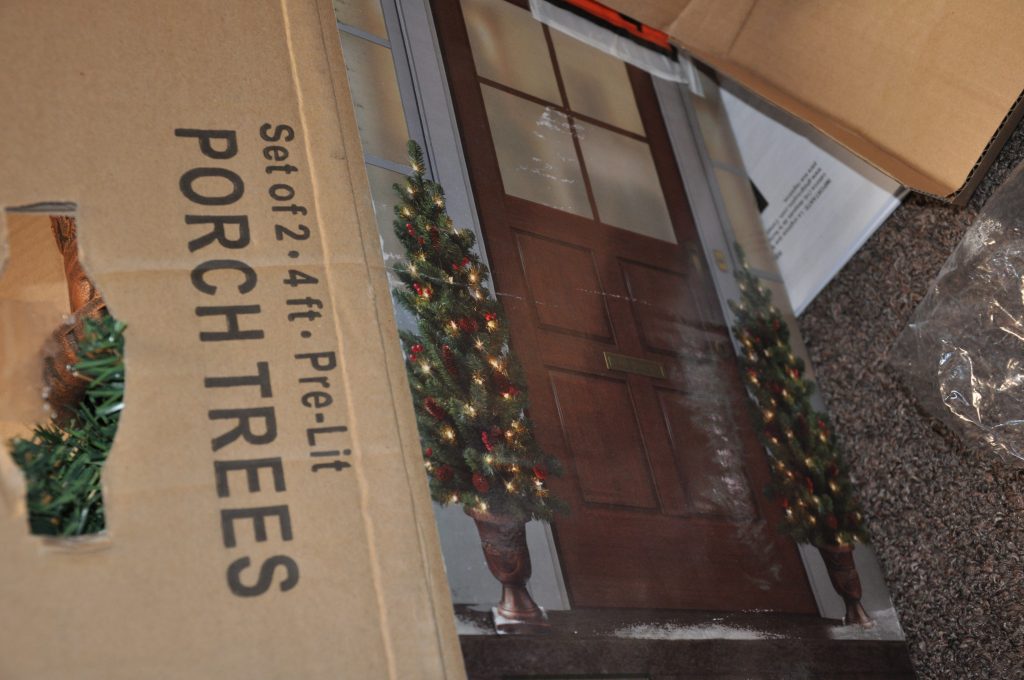 Here's what the next item was supposed to be. It's a cart that holds a popcorn maker.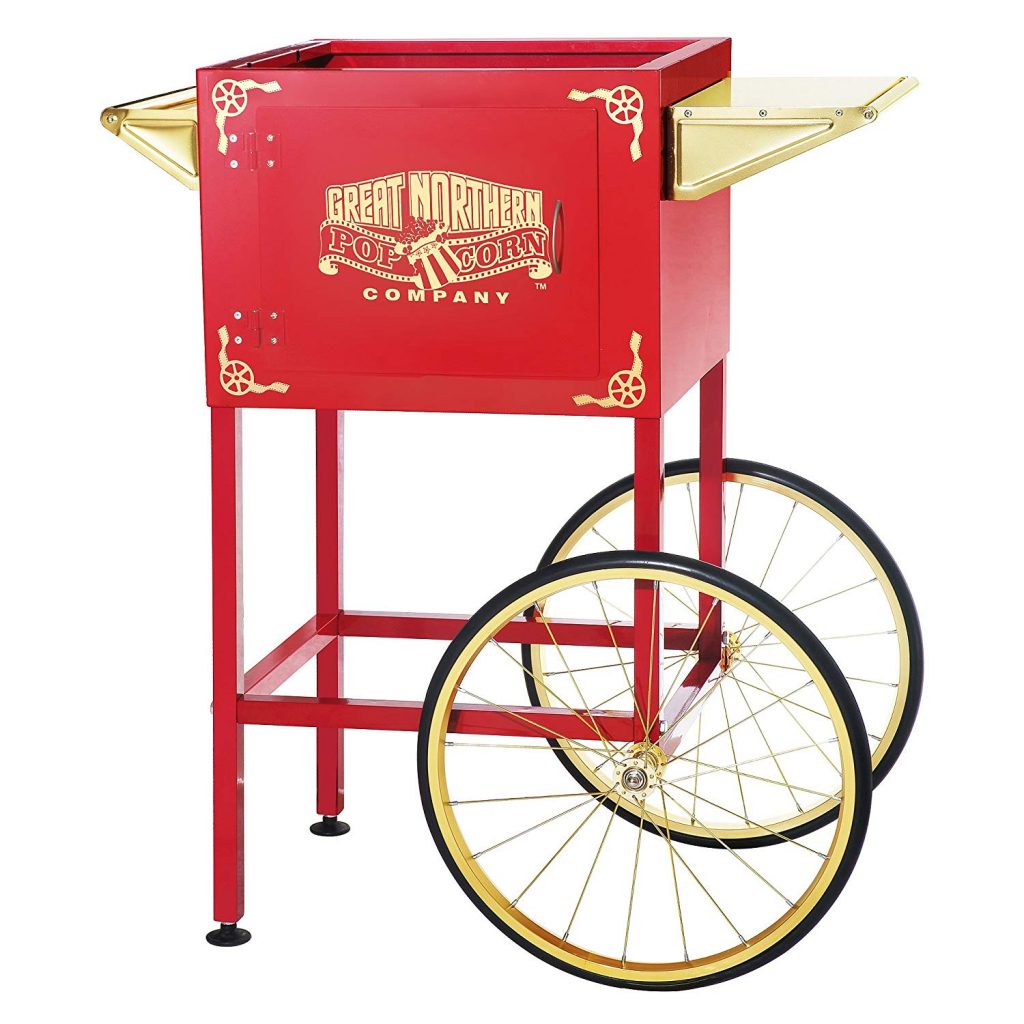 When we started to assemble it, we found out that it was missing a leg piece. We can order the missing piece, but then what would we do with it?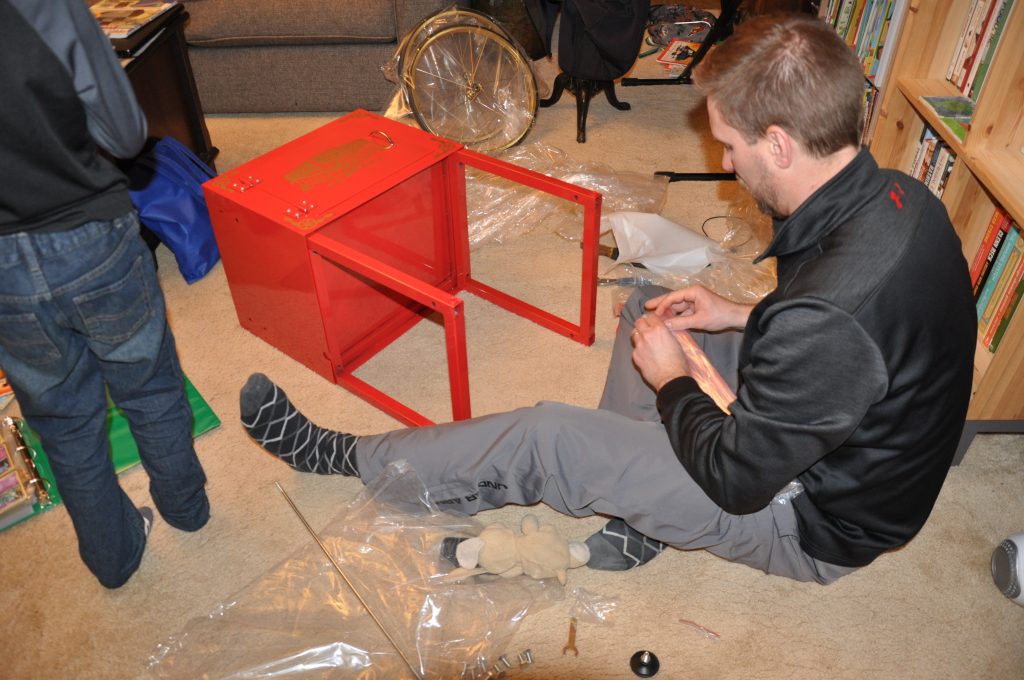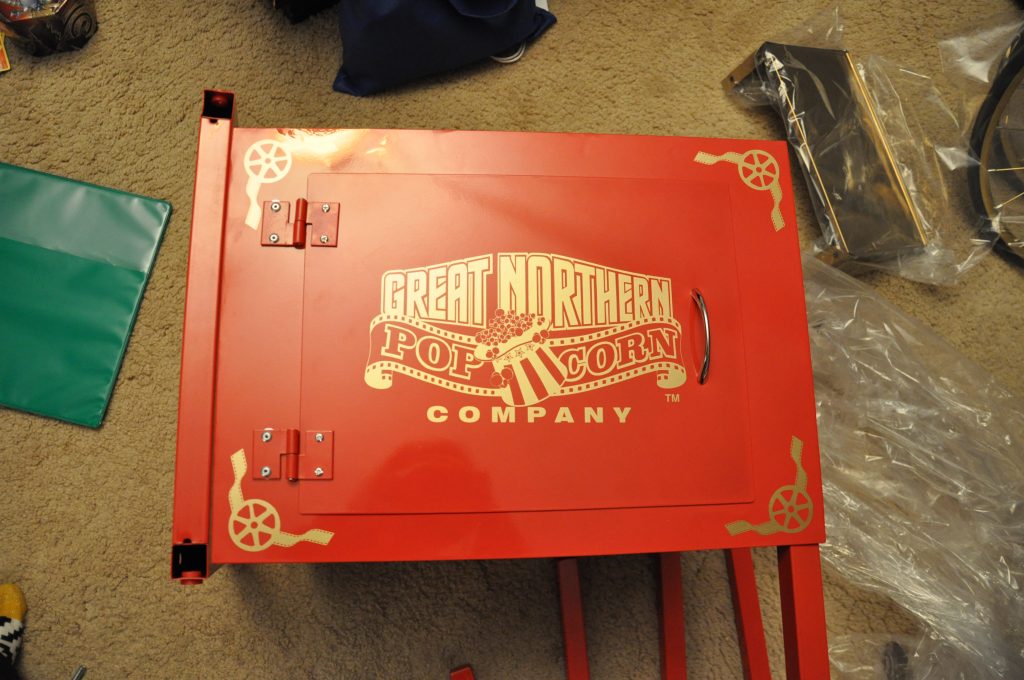 And here's the flagship item…a FEIN Turbo 2.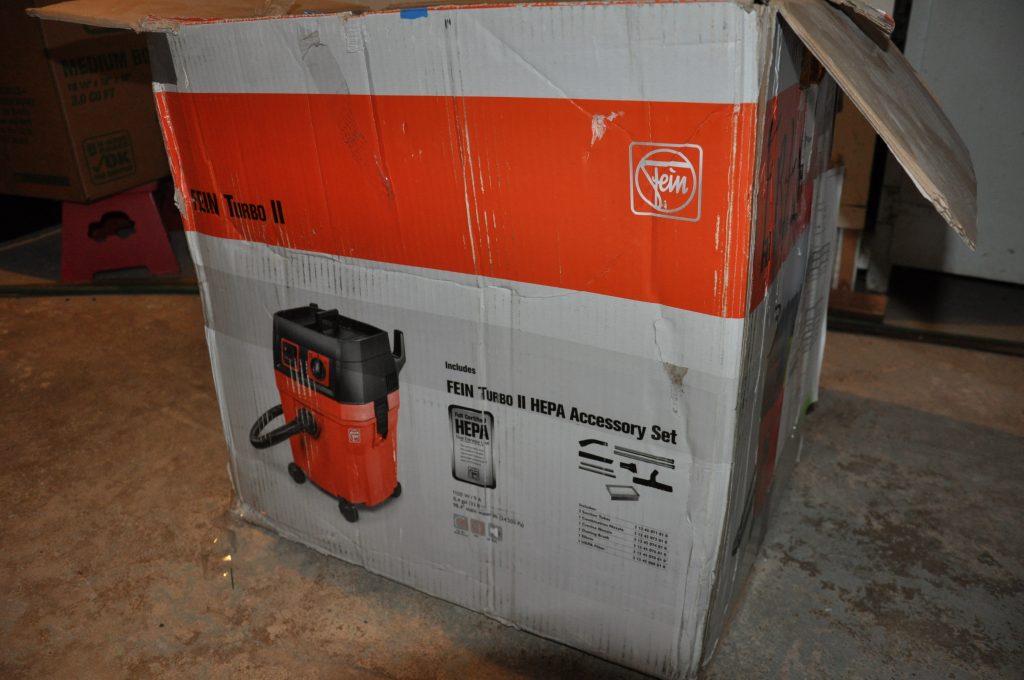 Judging from the dirty, dusty hose, it's been used. 🙁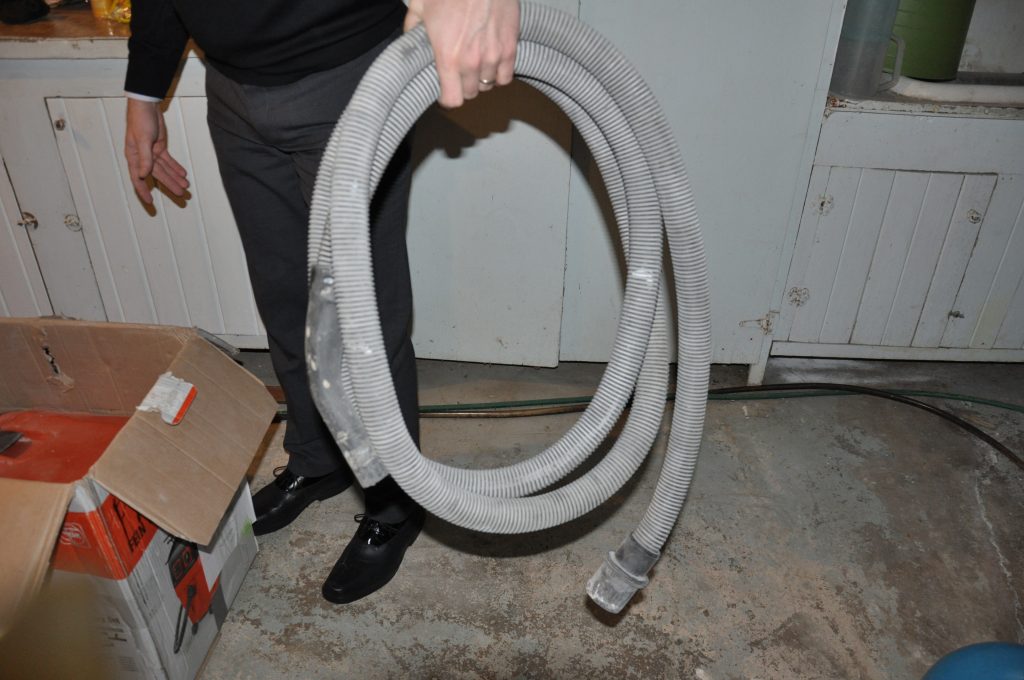 We turned it on and it worked! FEIN is a good, solid brand. We have their multi-master tool. But we did notice that the motor was running kind of loud. So we may be replacing the motor in it. I'm hoping it's a keeper!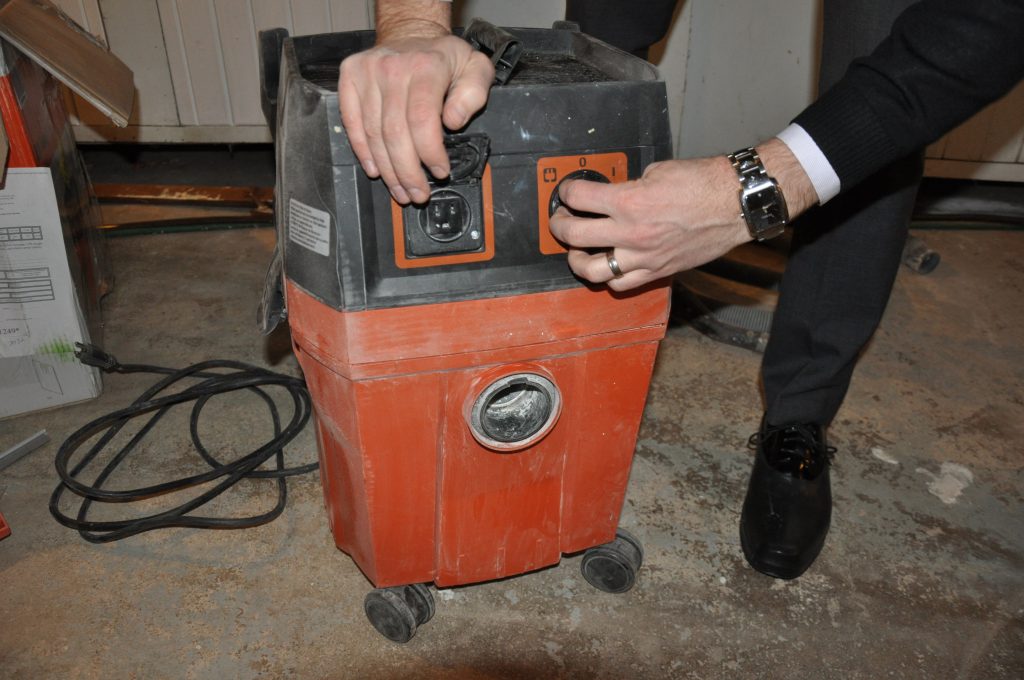 So what did we learn?
Like items are packaged together. In our case, vacuums!

People really do use items and then send them back, even if there's nothing wrong with them.

Each box is a gamble. You won't know all of the items in it or what shape they're in.

We will never need another hand vacuum…EVER!
We'd have to say that the jury is still out on whether or not this option would be a budget-saver. I guess we'll continue to keep an eye on the liquidation sites. If just the right one comes along, we may have to jump on it!
Till next time…