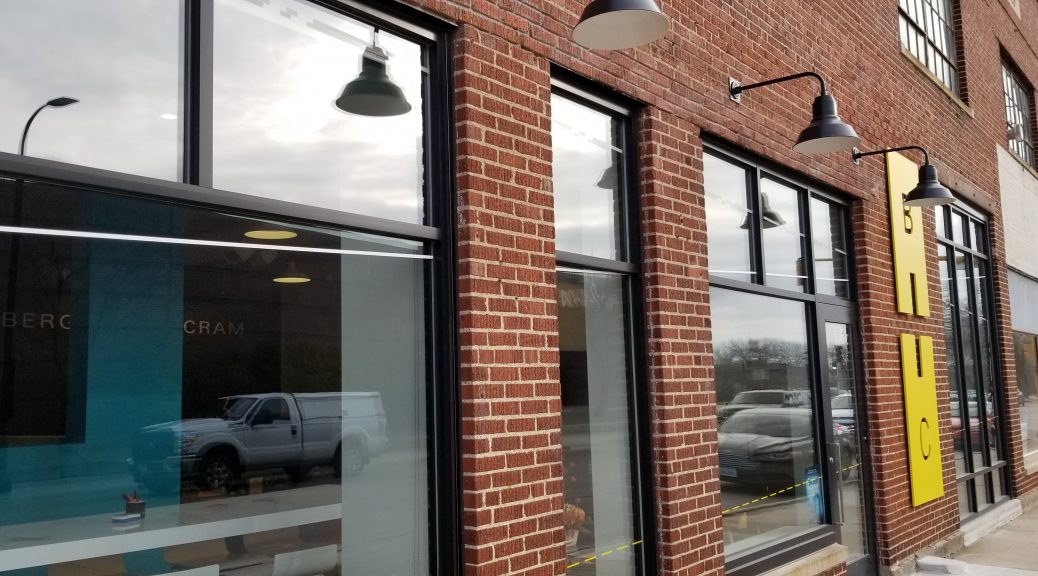 We Hired an Architect
We Hired an Architect
An architect.
An architect? Did we really need one?
We've done a house remodel before. We could do this ourselves, right?
Looking at what we've done so far and what we have ahead, there are many decisions to be made on this house remodel project. Whether or not to hire an architect was a rather big decision!
I am forever trying to cut costs and find things we can do ourselves. Chris has the same mindset but believed that an architect was one of the things we needed to have to get a great finished product.
So I searched the internet trying to find "virtual" architects. (The kind where you just take a picture and they design from there.) But this project is so unique and odd that we ruled that option out.
Chris is a professional and expects his clients to see the value he brings to the table. He wanted me to see the value that an architect had to offer. Chris saw the value of having a good architect.
Chris and I bickered debated about whether or not we needed an architect. He finally convinced me that an architect was a smart thing to invest in.
We agreed that an architect needed to possess two things:
Have experience doing residential remodels

Be in our budget
We met with a few different architects. Our top pick was a firm out of Mason City, Iowa named Bergland & Cram.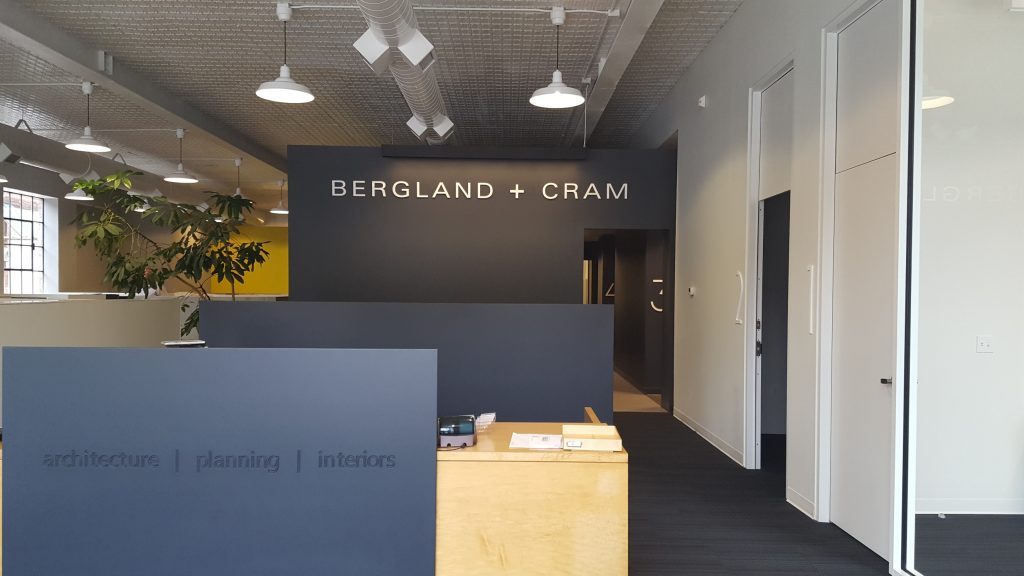 We had the privilege of working with Andy & Cally on our project. They were eager to take on the challenge! While Cally worked on designing our "big house" remodel, she is working on a tiny house of her own. Check out her blog at www.live-little.com.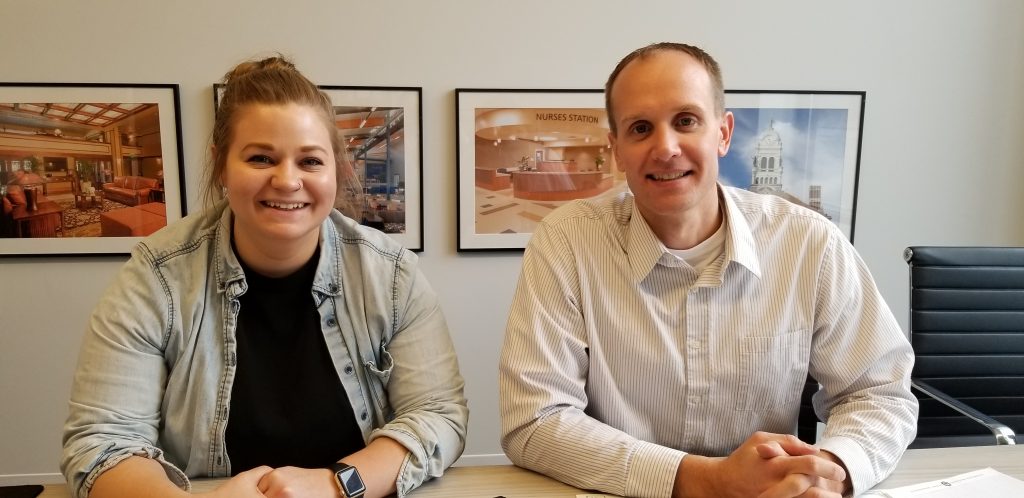 Our first meeting was an information gathering session. We brought the floor plans we had drawn up. They asked us lots of questions.
Back during this post, we initially wanted a prairie-style home. As we talked with Cally and Andy, we began to be more open-minded to other styles. Being that we already had a footprint to design from, we realized that we wanted a design that fit with the home, not try to fit a home into a certain style. 
We asked for four things:
A West-Facing Entrance

A South-Facing Patio

A Two-Car Attached Garage

Curb Appeal (make the house more proportional)
A few weeks later we met again. This was an exciting meeting! They had drawn up our first renditions of the exterior.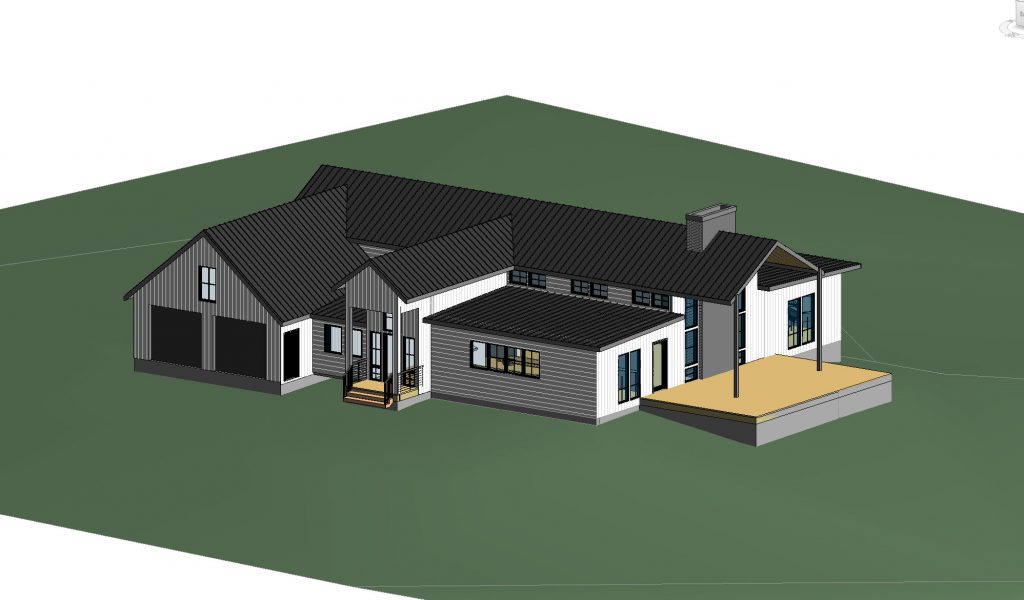 Wow! Instead of looking at it as a main house and a bump out, they looked at it in three sections…like a horse barn.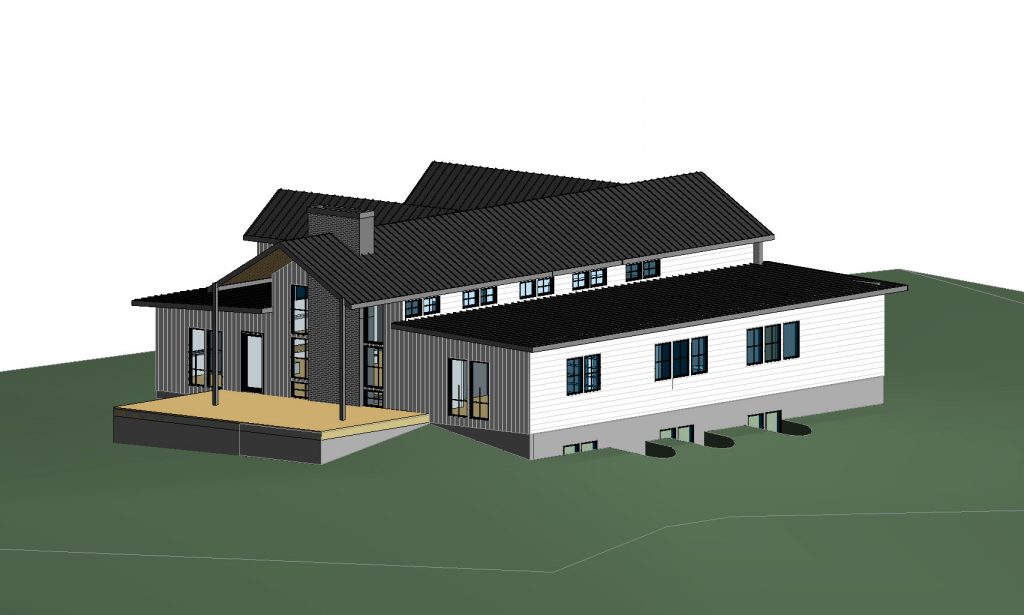 We liked the design but wanted to look at other options too. We didn't want to just go with the first design and later wish we had explored other ideas. So we had them explore other roof designs.
The one below is a hip roof. It is in the prairie style. The first two pictures have less lofted space while the third picture is lofted the entire length of the house.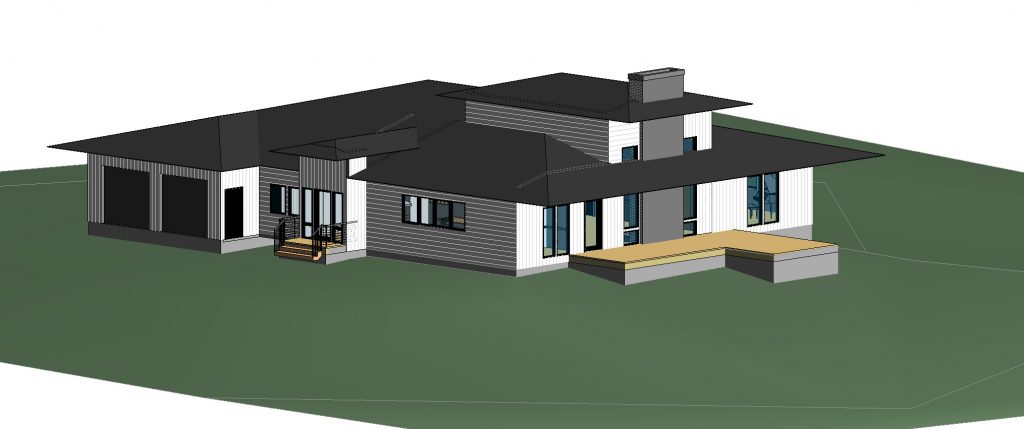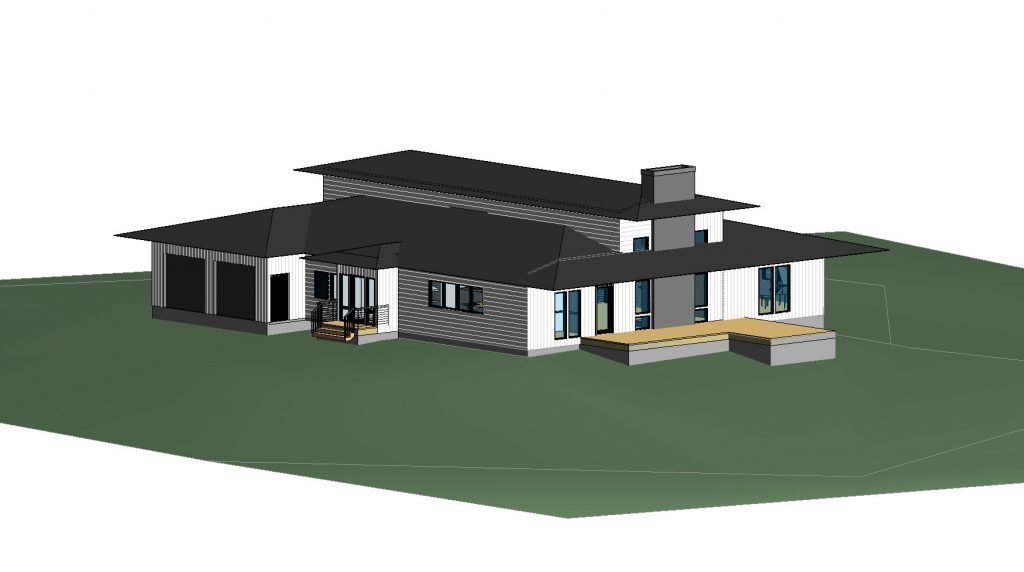 This one below is a gable roof. This type of roof is traditional and would be found on most homes. It looks a bit different because of the size of the house.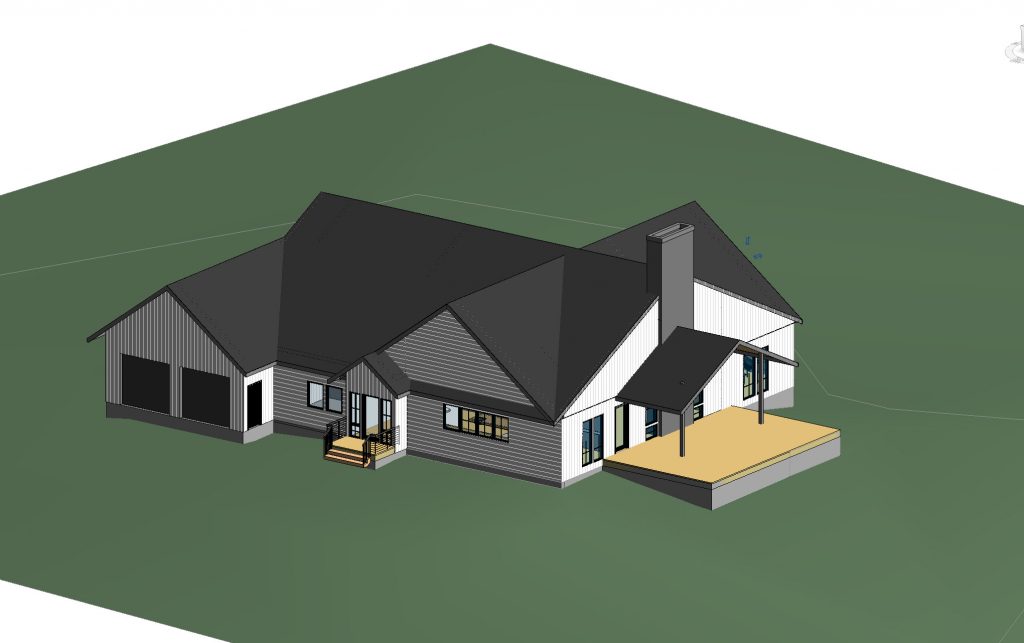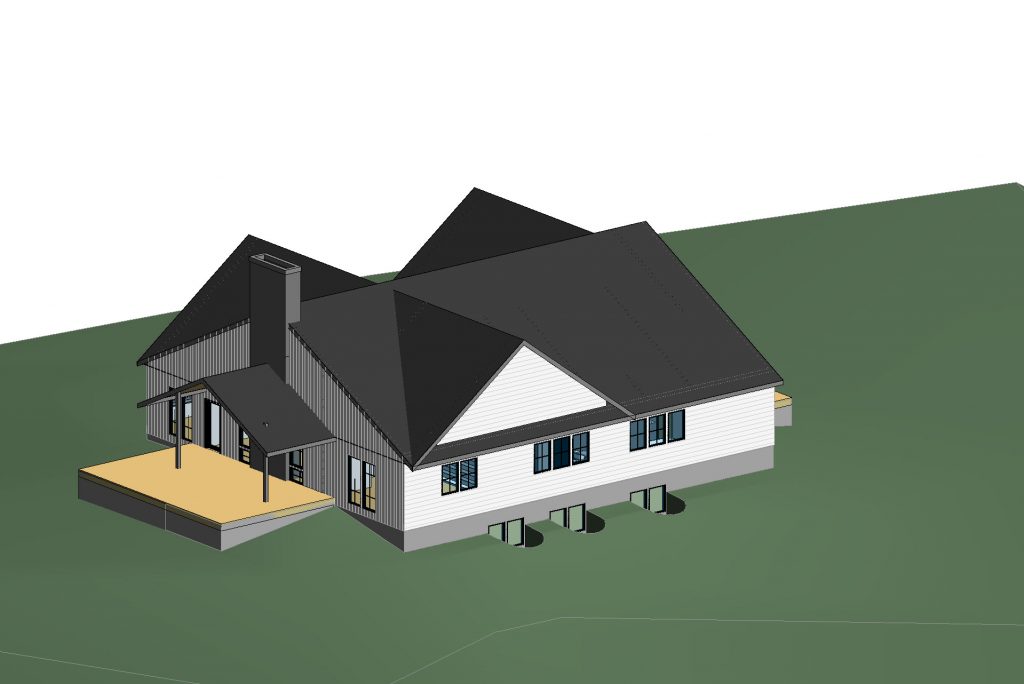 This one below is a dutch hip roof. It has more of a modern farmhouse feel.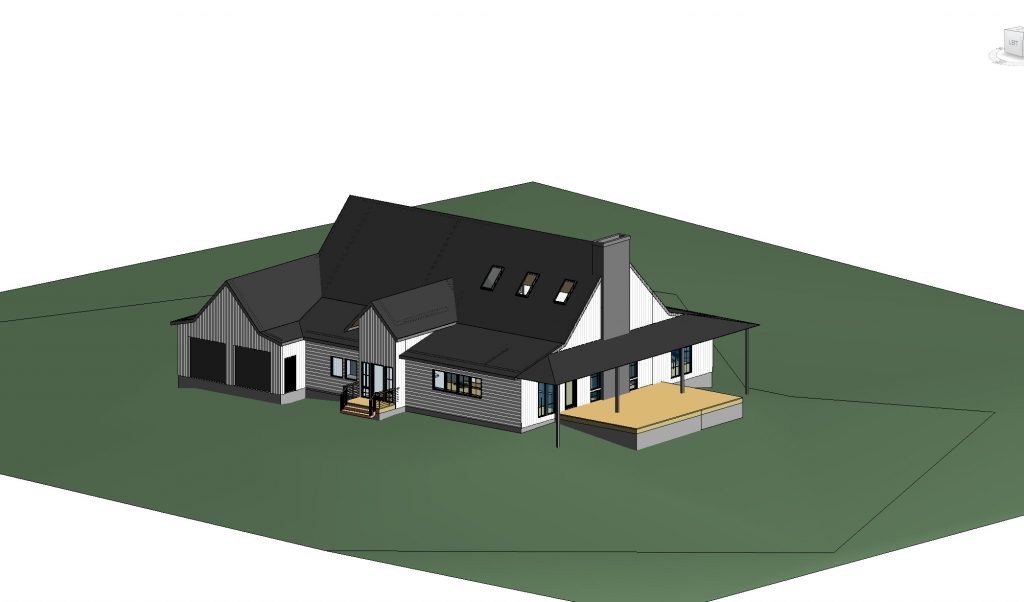 It's amazing how much each design changes with just a different roof on it. It definitely gave us a lot to think about.
What roof style do you like best?
Stay tuned to find out what exterior we chose!
 Till next time…